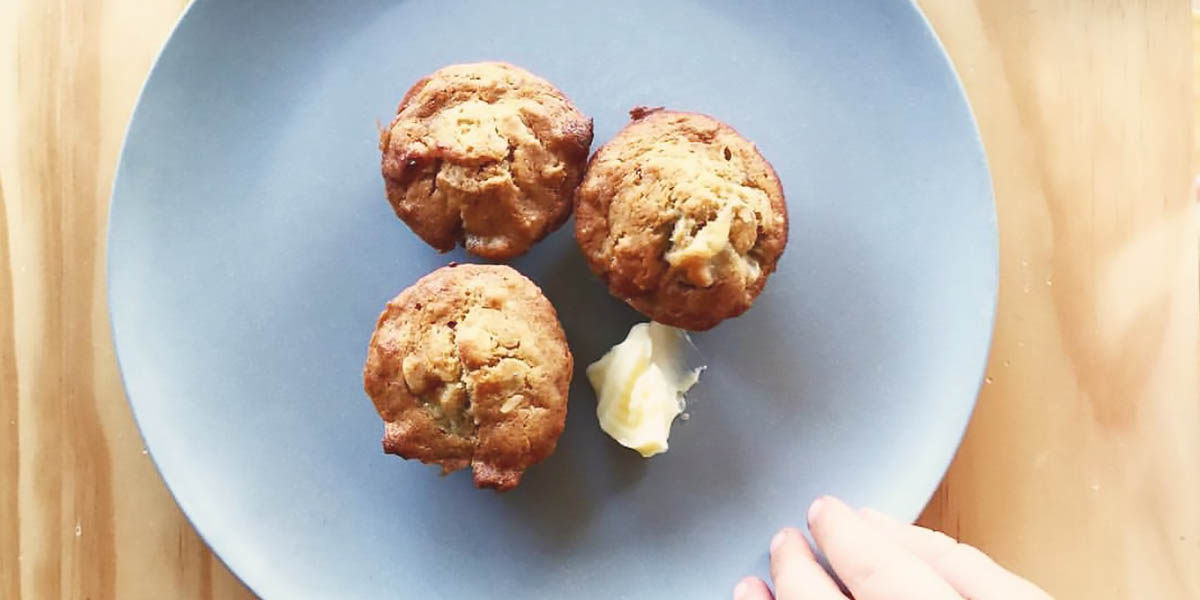 Read
Freezer-friendly Banana Muffins
A tried and tested muffin recipe the whole family will love, these freezer-friendly banana muffins can be stored in the freezer to bring out on busy days and eaten warm with butter. YUM!
Freezer-friendly Banana Muffins
Ingredients
3 very ripe bananas
1/3 cup of honey
1/4 cup of coconut oil
1 large egg
1 tsp vanilla extract
1 & 1/2 cups of all purpose four (can be substituted for other types of flour such as coconut)
1 tsp of baking soda
1/4 tsp salt
Method
1. Preheat oven to 185C.
2. In a large bowl, mash the bananas with the honey, coconut oil, egg and vanilla extract. Then add the flour, baking soda and salt.
3. Divide the batter into a muffin tray and bake for 20 minutes or until golden and springy to the touch.
Enjoy!
*Recipe provided by the lovely bobo&boo
---
You may also like…
Easy Strawberry Tart Recipe
5 top tips to make a healthy lunchbox IRRESISTIBLE!
Written by
kidsonthecoast