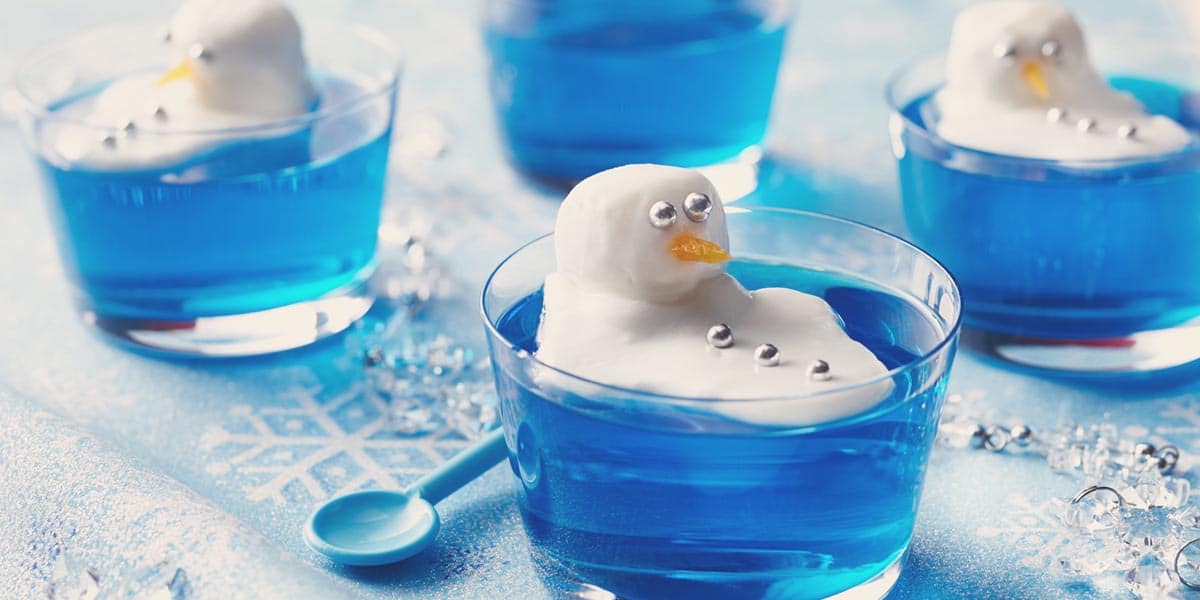 Recipes
The COOLEST melted snowmen desserts!
How awesome are these melted snowmen desserts?!! And the best thing is they are so simple to make.
Number of Serves: 8
Prep Time: 30 minutes
Setting Time: 2 hours
Ingredients:
2 x 85g packets Aeroplane Original Berry Blue Jelly
1 egg white*
1½ cups icing sugar
9 marshmallows
Assorted cake decorations (for making snowmen faces)
Method:
Make the Aeroplane Original Berry Blue Jelly to the pack instructions, and pour it into eight shallow bowls. Place the bowls of jelly in the refrigerator to set.
Mix the egg white* with the icing sugar to form pliable icing. Create palm-sized, thin flat shapes, and cover the marshmallows with the icing.
Decorate the snowmen and place them onto the berry blue jelly. And serve!
*DISCLAIMER/CAUTION: PLEASE NOTE THIS RECIPE CONTAINS RAW EGG. IF YOU FEEL UNCOMFORTABLE GIVING YOUR CHILDREN RAW EGG, TRY REPLACING EGG WHITE WITH READY-MADE ICING (WHICH IS MOULDABLE).
---
You may also like…
Weird Christmas traditions from around the world
2021 Christmas Gift Guide
Written by
kidsonthecoast