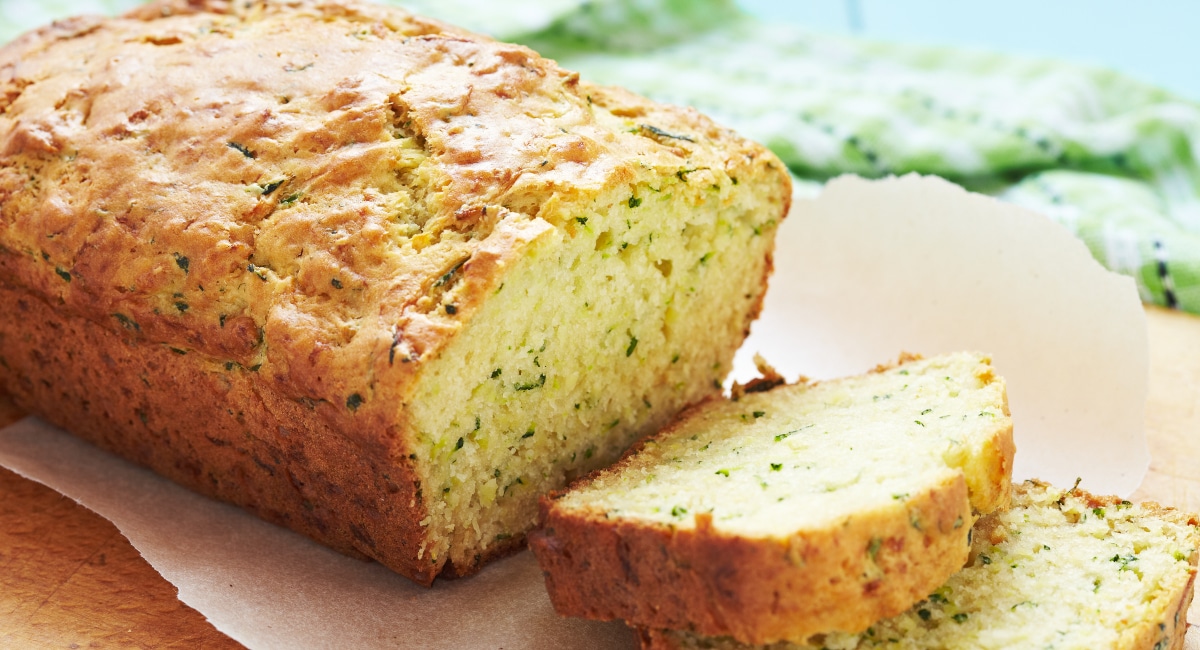 Recipes
Delicious and simple zucchini slice
It doesn't get more versatile than this easy zucchini slice recipe. It's a super quick meal the kids are going to love. It's great for little ones and big kids alike. You can pop it in lunchboxes with the minimum of fuss or have it ready as an after school/after work snack. Oh, and did we mention that it's delicious?!
Here's what we think you'll love about this recipe. For starters, it's low in sugar and loaded with vegetables (but the kids don't notice and they'll come back for seconds). You'll have it prepped in less than 10 minutes. It's freezer friendly, and it reheats nicely. You also won't need any fancy ingredients.
Prep 7 minutes
Cooking time 40 minutes
Serves 12
Ingredients
6 large eggs
1 cup plain flour
1 tsp baking powder
1 large onion, finely diced
100g bacon, finely sliced
500g zucchini, grated
1 cup grated cheese
Method
Preheat oven to 180C. Line a loaf tin with baking paper.
Whisk eggs.
Add flour and baking powder to eggs and whisk. Any lumps will disappear during cooking, so don't panic.
Add onion, bacon, zucchini and cheese to the egg mixture. Mix thoroughly.
Pour into the lined loaf tin. Bake for 40-45 minutes or until golden.
Nutritional Information (per serving)
Calories: 165kcal; Carbs: 12g; Protein: 10g; Fat: 9g; Fibre: 1g; Sugar: 2g; Sodium: 280mg; Cholesterol: 111mg
---
You might also like …
Quick and easy zucchini patties
The ultimate and super easy banana bread
Written by
Calista Bruschi
When she's not moulding Play-Doh or dancing in the living room with her children, Calista Bruschi is an editor and writer. She has oodles of experience working on newspapers, magazines and websites. Calista likes to organise and be organised. She loves being a mum, Italian food, wine, sport and stationery. She hasn't sleep a full night in more than five years and is powered by coffee.