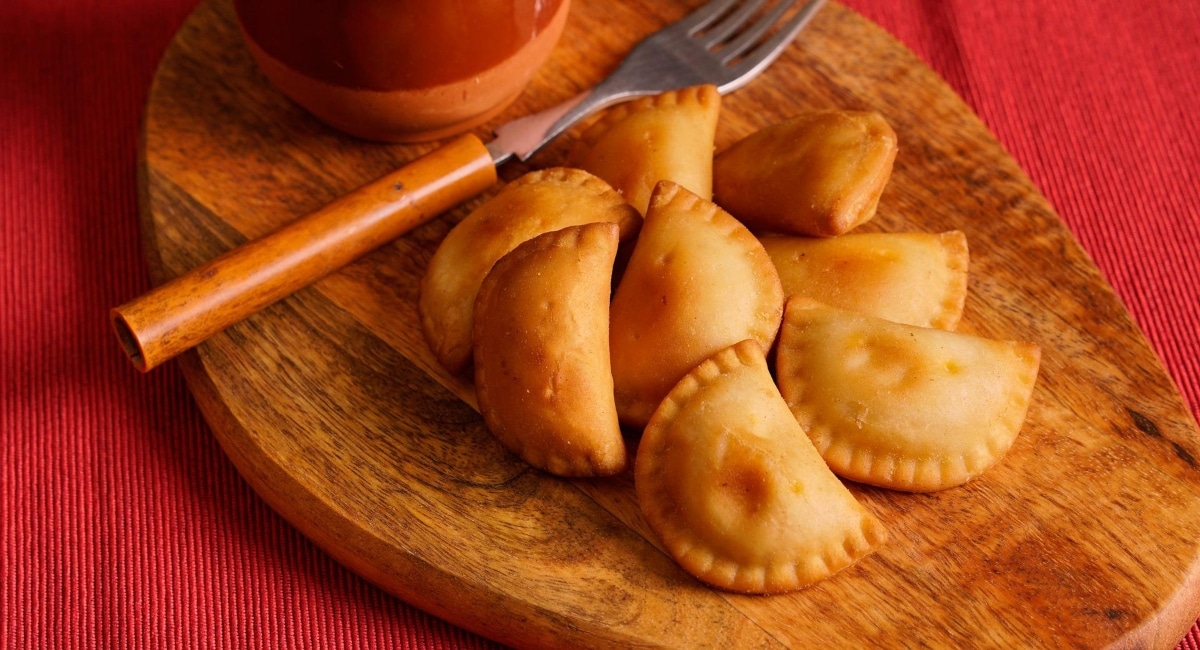 Read
Sundried tomato and goat cheese empanadas
Looking for an easy snack for the kids? These sundried tomato and goat cheese empanadas are ideal for school lunches or after school snacks.
Prep time 1 hour
Cooking time 15 minutes
Makes 12-15
Ingredients
1 tbsp olive oil
1 medium red onion, halved and thinly slices
125g fresh goat cheese, crumbled
1/4 cup finely chopped oil-packed sundried tomatoes, drained
1 sheet frozen shortcrust pastry
Method
In a large skillet, heat oil over medium heat. Add onion; cook and stir until softened, 4-5 minutes. Reduce heat to medium-low; cook, stirring occasionally, until deep golden brown, 30-40 minutes. Remove from heat. Let cool slightly. Gently stir in goat cheese and tomatoes.
Preheat oven to 200C. Line two oven trays with baking paper.
Cut 11.5cm discs from pastry. Place 1 heaped teaspoon in the centre of the disc. Bursh pastry edges with water, then fold in half to enclose filling. Use a fork to press edges to seal. Repeat.
Place empanadas on the prepared trays. Bake for 15-20 minutes or until golden.
Nutritional Information (per serving, 1 empanada)
Calories: 99kcal; Fat: 4g; Cholesterol: 18mg; Sodium: 98mg; Carbohydrates: 8g; Protein: 2g.
Written by
Calista Bruschi
When she's not moulding Play-Doh or dancing in the living room with her children, Calista Bruschi is an editor and writer. She has oodles of experience working on newspapers, magazines and websites. Calista likes to organise and be organised. She loves being a mum, Italian food, wine, sport and stationery. She hasn't sleep a full night in more than five years and is powered by coffee.