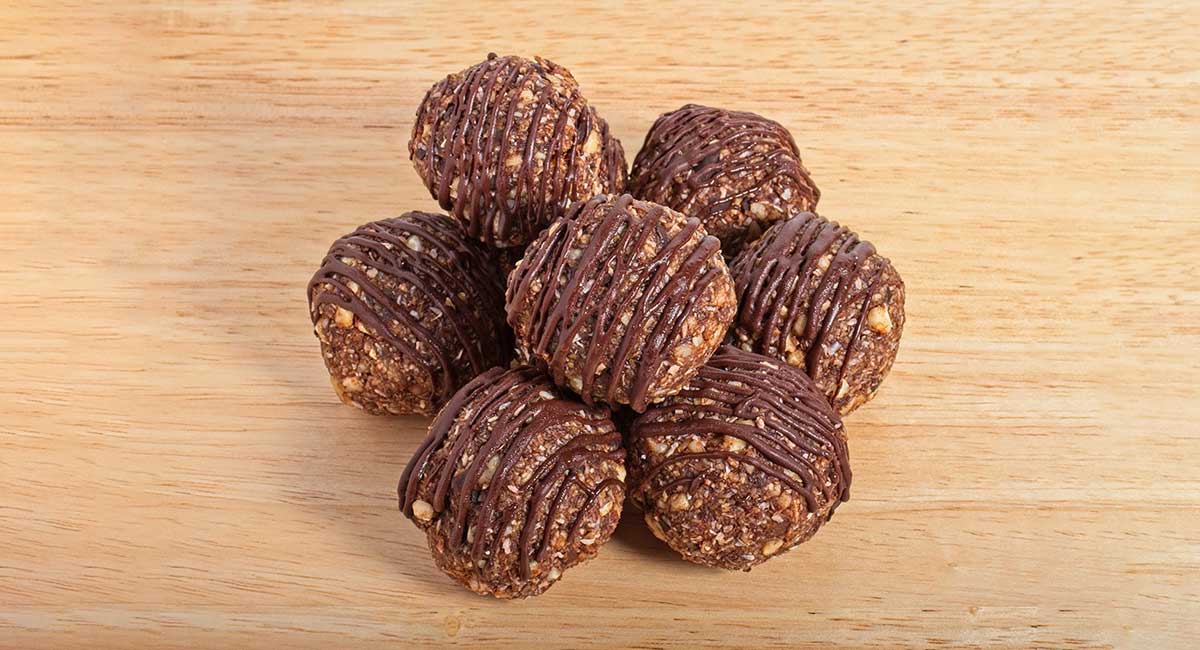 Read
Yummo Jaffa Balls - perfect for lunchboxes!
Looking for a simple yet delicious snack? These Jaffa Balls from MummaO are refined sugar free, gluten free, dairy free… and SUPER yum!
Ingredients
½ bag pitted dates (soaked)
½ bag desiccated coconut
½ bag raw cashews
2 oranges (grated zest from both + 1 orange juice only)
OR 8 drops Young Living Tangerine Essential Oil
2 tbsp. rice malt syrup
1 tbsp. cocoa powder
½ block dark chocolate finely chopped (100g)
Method
Blitz dates, coconut and cashews together until blended well and pour into a bowl. Or in a Thermomix: Blitz dates, coconut and cashews at speed 8 for 10 seconds until well mixed and pour into a mixing bowl.
Add all other ingredients and mix.
Roll into balls by squeezing mixture in palm of your hand and then gently rolling into balls and placing on a tray lined with baking paper. Sprinkle with extra orange rind to decorate or freeze and then drizzle melted chocolate on top for a real treat! I usually add 3 drops of Young Living Tangerine Essential Oil into the drizzling chocolate for that extra Jaffa hit!
Store in an airtight container in fridge or freezer.
---
You may also like…
Fudgy Chocolate Mandarin & Coconut Bliss Balls
Strawberry Bliss Balls
Written by
kidsonthecoast