The incredible sand island of K'gari (Fraser Island) holds a special place in the heart of all Queenslanders. Even more so, in these times when the pandemic has really made us appreciate what an amazing slice of paradise we live in.
For me, K'gari is where my (now!) husband proposed. Sitting on the tailgate of a busted rental Landcruiser in 2005 sharing a cold sausage roll—it was as romantic as it was unique! Two 20-somethings without a penny to our name, yet bursting with excitement at what our now combined lives might have in store.
Being only a few hour's drive from home, it's a place that we'd always planned to go back to. But then a couple of kids and a renovation happened, and 10 years promptly disappeared. (Nope, the renovation stiiiiiill isn't finished!)
Not owning a 4WD also led me to believe that a return visit to K'gari would be tricky. But once we discovered that by basing ourselves at Kingfisher Bay Resort we could easily visit the island without one, our family adventure fell into place.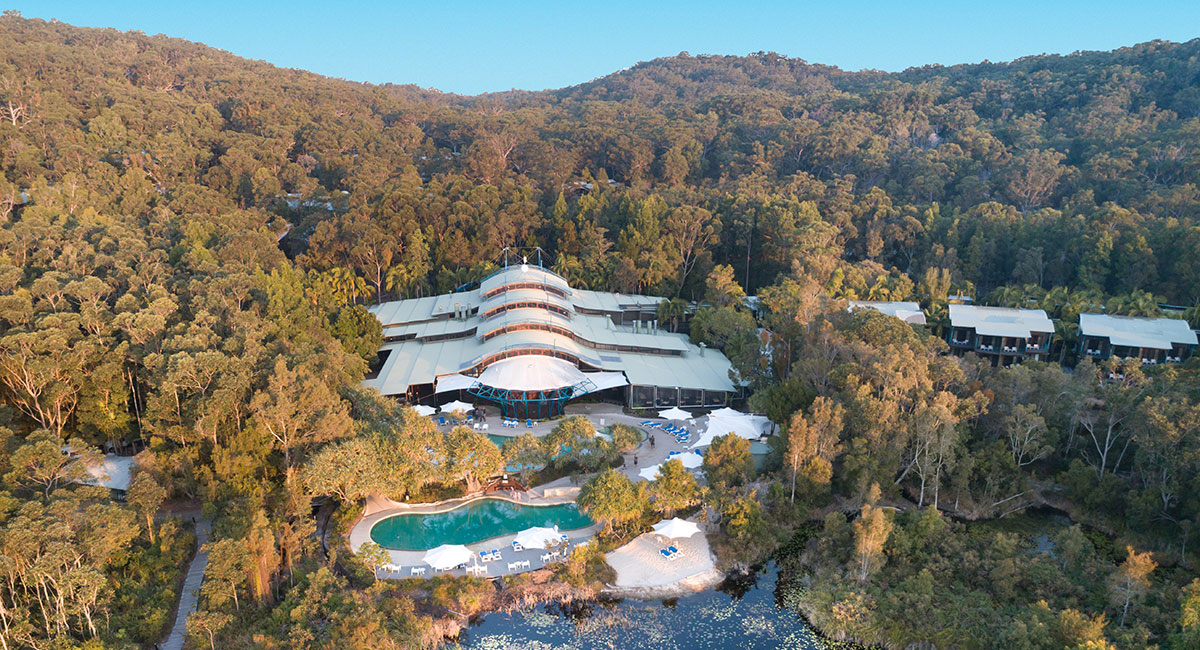 Getting to K'gari
The Kingfisher Bay Resort passenger ferry leaves from River Heads, just 20 minutes south of Hervey Bay. Your holiday starts as soon as you check in at the Kingfisher office on the mainland. Your luggage is whisked away to be delivered straight to your villa and all you need to do is hop onto the ferry and enjoy the ride. There is secure parking available at the mainland check-in, so you can leave your own non-4WD safely tucked away on dry land.
It's a 50-minute smooth ferry ride across the Great Sandy Straits to the resort, located on the west side of the island.
Staying at Kingfisher Resort
Our home for the next few days is a two-bedroom treetop villa at Kingfisher Bay Resort. There's plenty of space to relax, a full kitchen, a gorgeous deck from which to watch the birds and all the home comforts you need. If you do have your own 4WD, there is parking right outside.
The villas are nicely spaced out, so it doesn't feel like a typical family resort at all.
With several lagoon pools, three restaurants, four bars, all in a native bushland setting, the resort itself is the perfect base for families. It is entertaining for the kids whilst also being incredibly serene for the parents. There is a general store for all your essentials, the K'gari Discovery Centre to learn about the local flora and fauna, and kayak and fishing rod hire at the Kingfisher Jetty. Most importantly, the resort is completely surrounded with almost 7km of dingo-safe fencing. So families can rest assured that little ones are safe.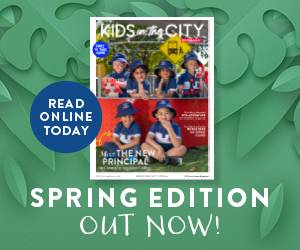 Family friendly places to eat at Kingfisher Resort
Sand Bar: A relaxed bar with loads of space, bistro-style food, several arcade games, a pool table and a relaxed vibe. Sunset Bar: The perfect place to enjoy a cheese platter and a couple of cocktails, while the kids can fish off Kingfisher Jetty or play on the beach. Sand and Wood: A table service restaurant with incredible food and indoor and outdoor dining. Relaxed and great for families. Can be busy, so bookings are essential. Oh, and they do a pretty awesome buffet breakfast too!
Wait, what? No 4WD?
Ah yes, the missing 4WD. My preference for pint-sized cars has meant I've never crossed over to driving a 4WD. They seem rather grown up and very difficult to park at school. But I've also loved the idea of packing the kids up and heading off on a sandy adventure. Something you can't do in a tiny hatchback.
Thankfully, Kingfisher Bay Resort has a heap of tour options that will take you to see every corner of the island, without the worry of getting bogged in the sand or embarrassing yourself with a terrible reverse park.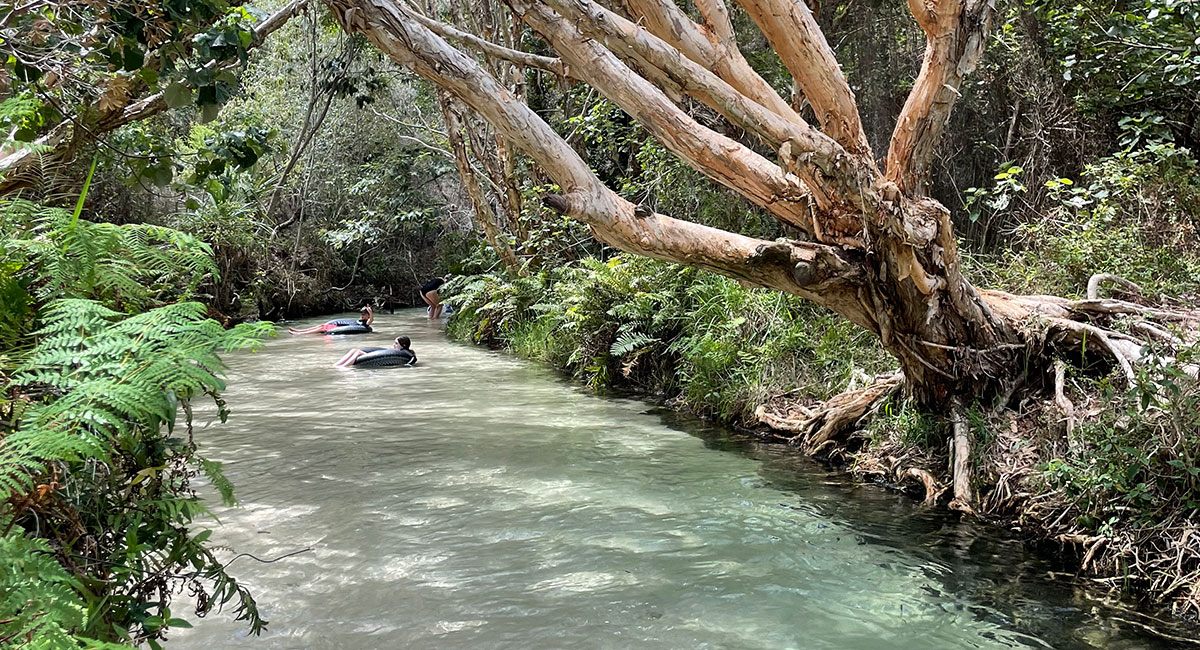 We did the Beauty Spots Tour that covers all the main spots in one adventure-filled day. Travelling in an oversized dune buggy, yet with all the comforts such as air-con and panoramic windows, you can see the whole island without the stress of organising anything yourself. From the incredible beauty of Lake McKenzie to the impressive rainforest at Pile Valley, it was a truly spectacular day out.
The local guide had everything you needed to make the day extra special. Tea and pastries at Lake McKenzie, a stack of inflatable tubes at Eli Creek, it's a truly magical bus that meant I didn't have to worry about a thing.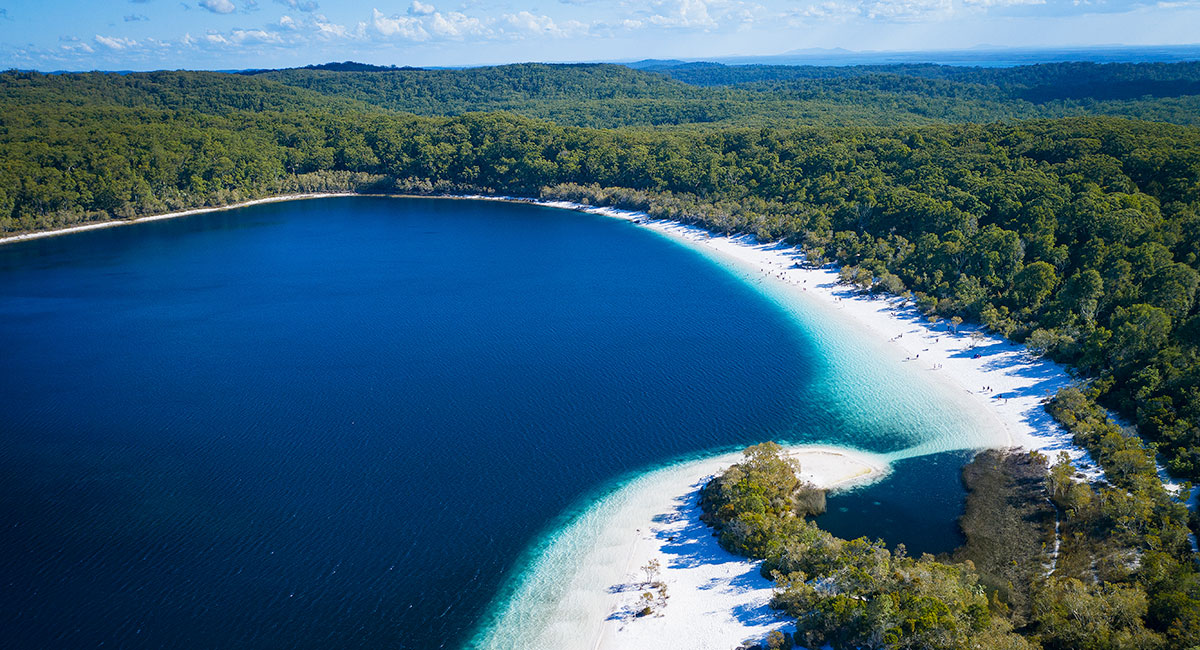 Cruising the west coast
Another tour offered by Kingfisher Bay Resort is the Sea Explorer West Coast Tour. In a small group, aboard a custom-built boat, you sail out into the Great Sandy Straits on a cruise that takes you along the magical west coast of K'gari.
Hugging the coastline, the cruise takes you north to look for marine life and learn more about this incredible, untouched side of the island. We had turtles glide under the boat, fish leaping out of the water and stingray shadows buzzing around.
The search for a dugong wasn't successful this time, but they are in the waters somewhere!
Along the way, the tour stops at the remote island and spectacular sand caye, Pelican Bank. Stepping onto pristine sandy beaches and islands that are only accessible by boat was a once-in-a-lifetime experience that none of us will forget. The Ranger led a guided walk whenever we stopped at each beach, and she had plenty of fun facts along the way. With afternoon tea included in the cruise it was another truly spectacular day out, where Mum didn't have to think of a thing. Amen to that!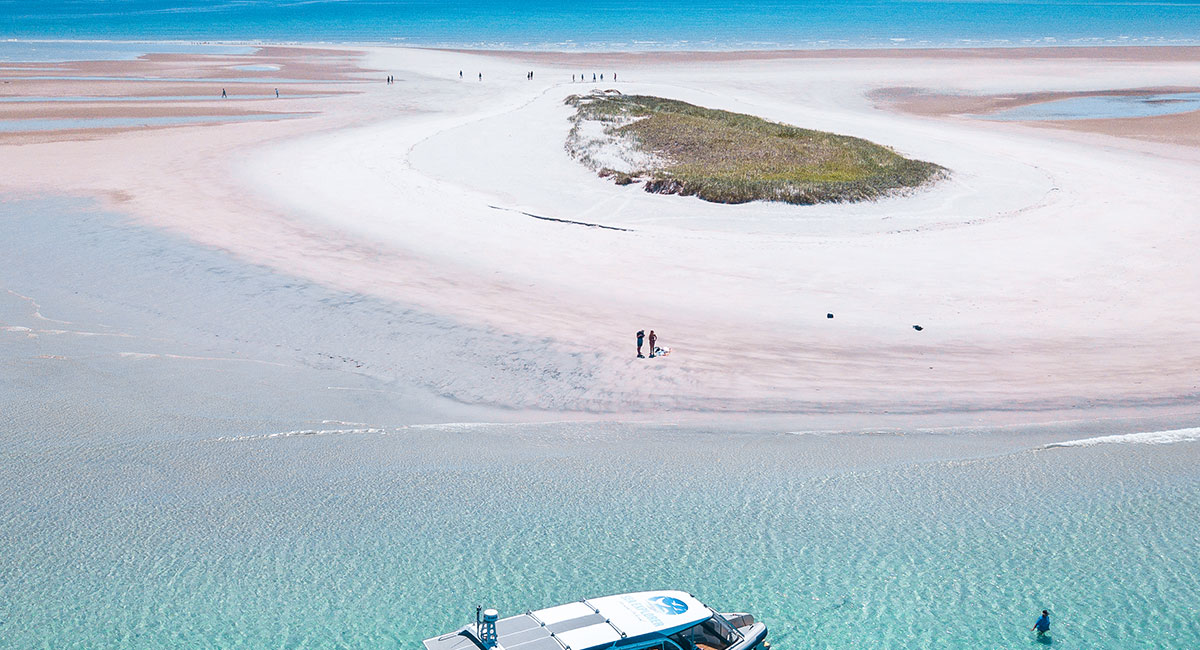 Adventures for every family
What impressed me most about K'gari is that it can be as adventurous as you want, making it the perfect destination for families.
Love camping? Go for it. There are countless places to pitch a tent and escape it all for a while.
Prefer a little comfort? Kingfisher Bay Resort has everything you could want: gorgeous villas and rooms, delicious dining, a spa, lagoon pools and sunset cocktails.
Love 4WD? With challenging inland tracks and the huge expanse of 75 Mile Beach, the island is a 4WDer's dream.
You can come over with your own 4WD, or hire one at the resort.
Note: the Police do patrol the beach, usual highway rules apply, and check for tides before you set off. With all this and more, families can mix and match their experiences to make the perfect comfort zone level for everyone.
We will certainly be back for more family adventures soon!
---
Fun facts
K'gari means 'paradise' in the language of the Butchulla People, the original custodians of the island.
The island formed during the Ice Age and took more than 800,000 years to develop.
It is the largest sand island in the world.
It is the only place in the world where the rainforest grows on sand.
More than 70 different colours of sand have been identified on the island.
---
You may also like…
How to do the Northern Territory with the kids
7 BIG things to see in North West Queensland