Looking for a good book to keep the kids reading over the long summer break? Here are our favourites that are keeping our little ones engrossed right now.

We Are All Astronauts
By Kate Pankhurst
Non-fiction for ages 5+
Budding astronaut Luna Scope wants nothing more than to blast off into space and explore the cosmos, but how does she go from a cardboard rocket in her room to running experiments on the International Space Station? Enter Granny, who's about to teach Luna just how to make her dream a reality.
From the award-winning creator of Fantastically Great Women, this is the first in a new series tackling popular non-fiction topics in fun new ways. Inspiring young readers to aim high, dream big and see that they, too, can reach for the stars!
The Littlest Penguin and the Phillip Island Penguin Parade
By Jedda Robaard in partnership with The Penguin Foundation
Picture book for ages 3+
The adorable little penguins come waddling and tumbling out of the water and up the hill, returning to their island burrows. But where have they been? This charming story for young readers follows a group of gorgeous little penguins out to sea and back to their beloved Phillip Island. Beautifully illustrated and packaged in a small hardback format, it's a perfect gift for any little penguin fans.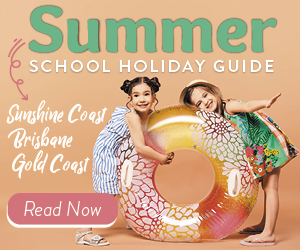 The Lonely Lighthouse of Elston-Fright: An Elston-Fright Tale
By Reece Carter
Young Adult Fiction, ages 10-15
Nobody in Elston-Fright believes in magic anymore. Well, nobody except for Flip Little, his nan and his friends: a girl called Corpse, a ghost called Girl and a very large spider called Simon. But when Simon is spider-napped by ancient weather ghouls called the Poltergusts, Flip and his ghostly companions turn to the last Lightkeeper's journals for answers. To rescue their friend, they will need to find and return the missing Light to the lighthouse, restoring its lost magic.
Here Comes a Merry Christmas
By Justine Clarke, Heath McKenzie, Arthur Baysting, Peter Dasent
Picture book for 2+
Capturing the fun and magic of Christmas in Australia, this picture book celebrates the spirit of Christmas and the joy of sharing time with family and friends during the festive season.
Based on the much-loved song by superstar children's entertainer Justine Clarke and award-winning writers Arthur Baysting and Peter Dasent, with heart-warming illustrations by best-selling creator Heath McKenzie.
---
Related Stories
The BEST kids' books for Spring 2023
4 awesome kids' books for November 2023
---