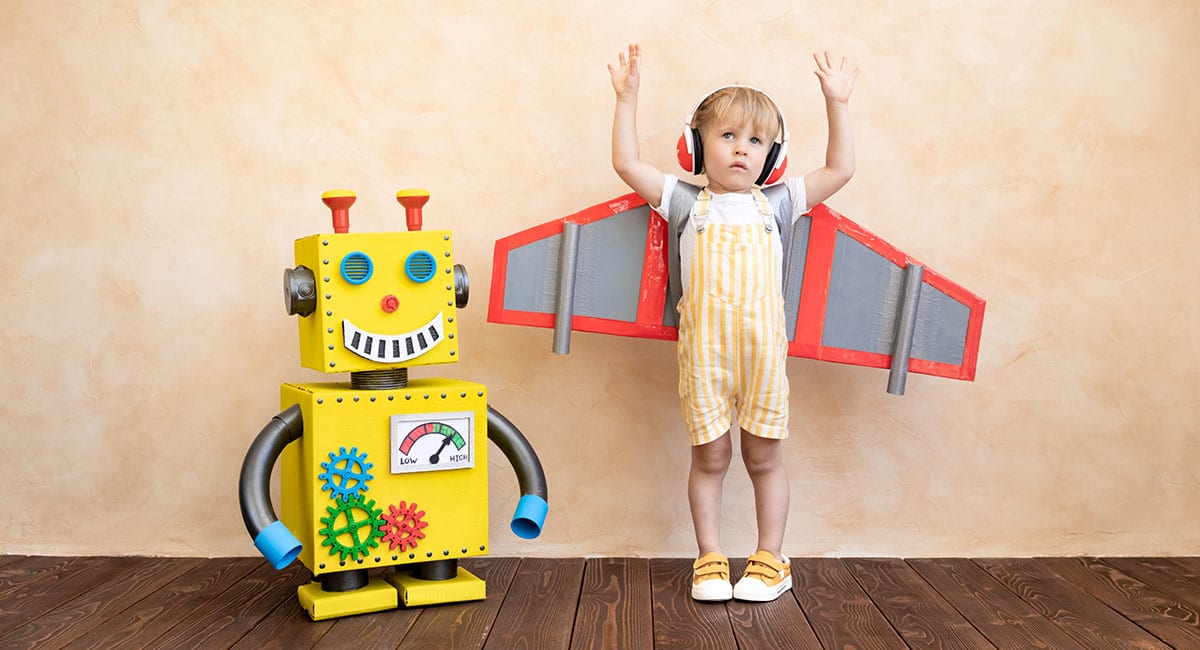 Products
7 AWE-STEM toys for 2020
STEM toys are definitely top of the shopping list for kids at the moment. Here are some of the best STEM toys for 2020, to take your play to the next level.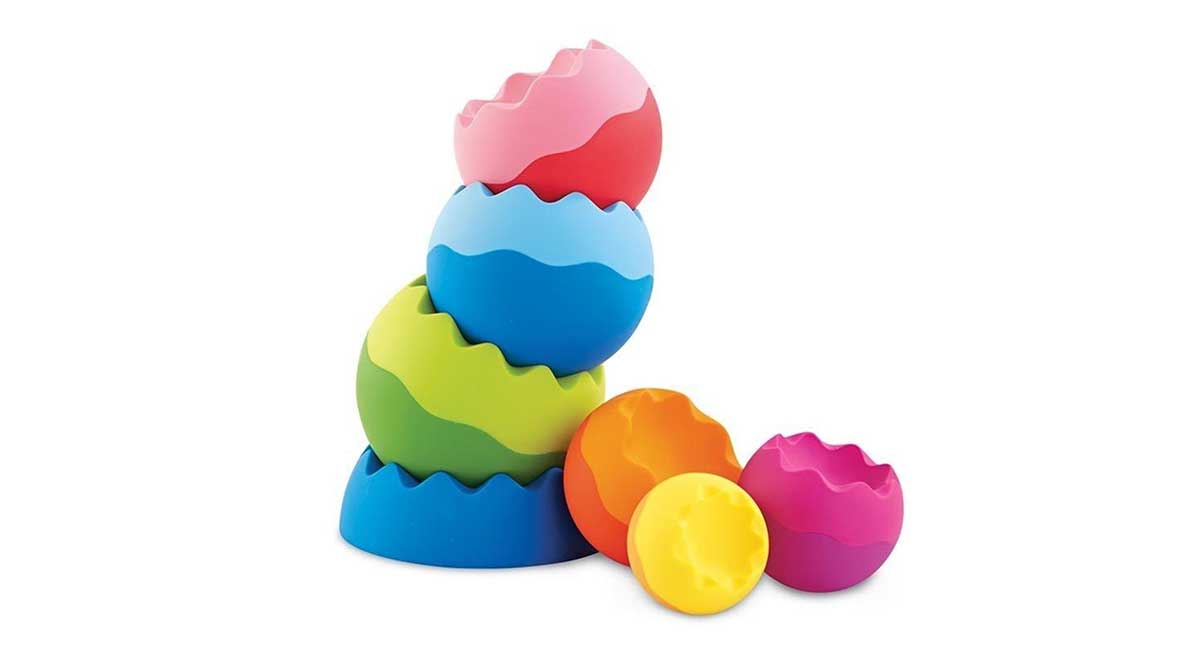 Curious little minds and busy little hands can't get enough of the stacking, toppling, spinning, balancing, wobbling, tilting, and wiggling they can do with these bright and colourful Tobbles.
The unique grippable texture is designed to awaken touch, while those gentle, playful curves enliven tactile experiences. Each set includes six vibrant, uniquely weighted spheres that balance and neatly nest with the included stacking base. This high quality constructed set of Tobbles Neo are fully safety tested, made with ABS Plastic and are BPA-Free.
Ideal for busy, curious babies and toddlers with an inclination toward sensory giggly fun this is one of our favourite early learning STEM toys!
Ages: 6 months +
$44.90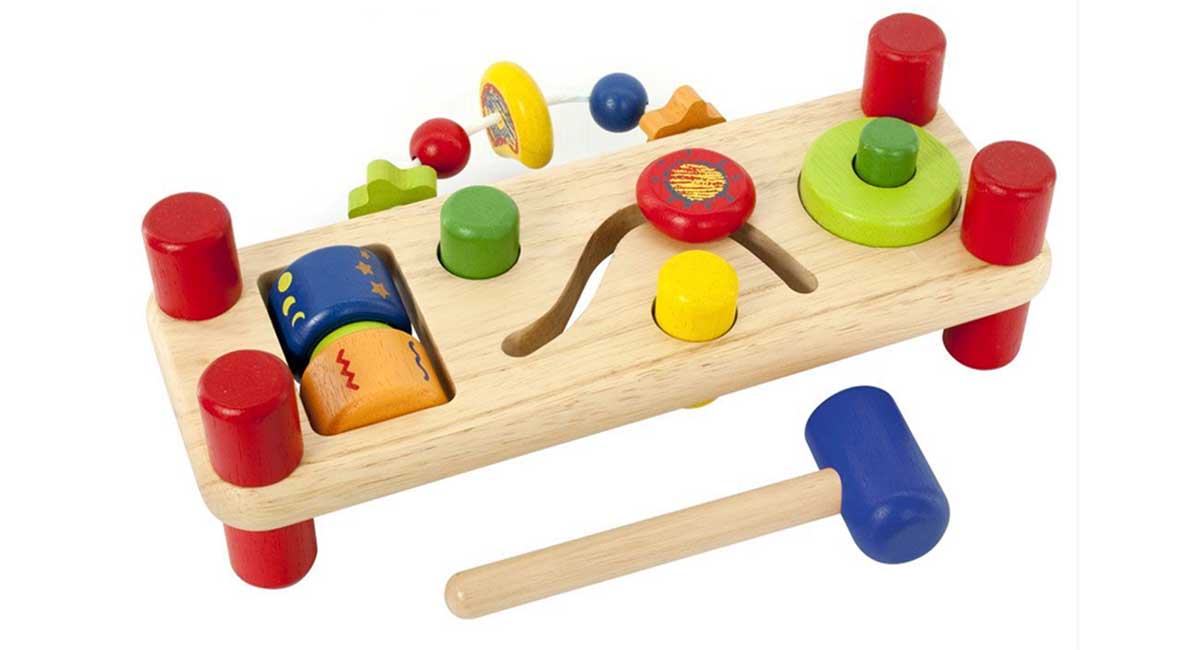 This fabulous I'm Toy Busy Bench Activity Centre is specially designed for younger children. This multi activity toy comes with five sensory experiences built into a sturdy plywood bench. Includes hammering, tracking path, spinning cylinders with different printed graphics, beeper and movable beads. Can also be hung on a wall. Crafted from sustainable wood and finished with non-toxic child safe finishes
Ages: 18 months+
$52.99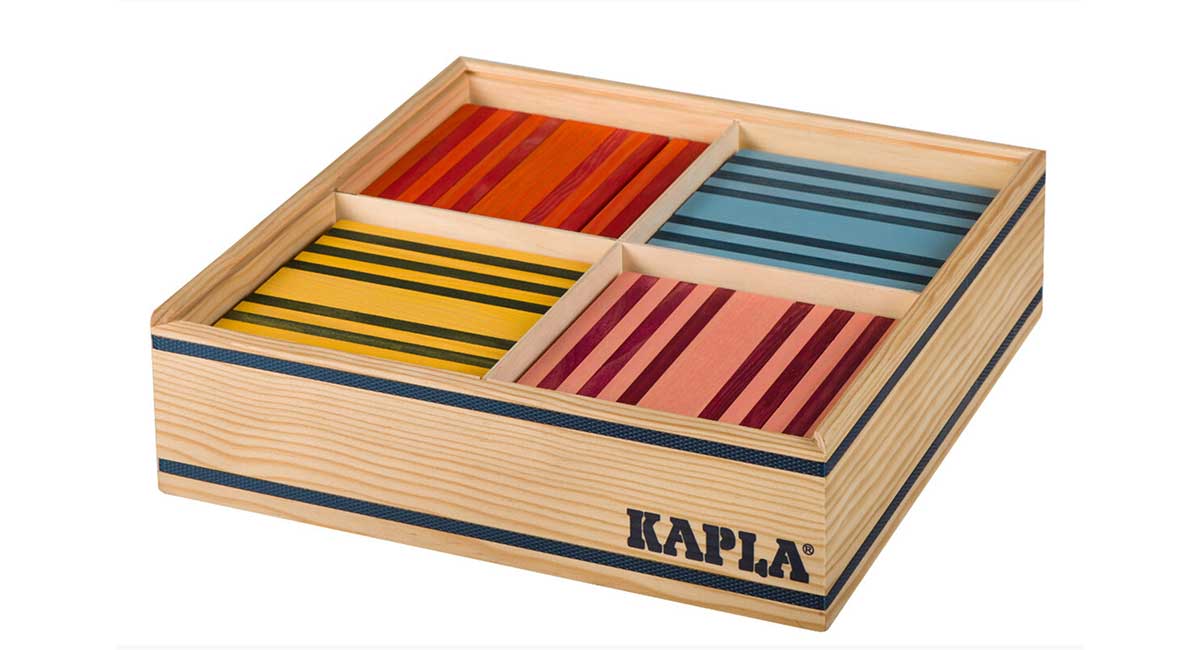 This beautiful 100pc 8 Colour Plank Set is a colourful STEM construction set for budding engineers.
The set includes enough KAPLA blocks to create a colourful range of buildings, monuments and geometric forms. With no glue or connectors required, KAPLA precision milled wooden planks can simply be stacked a myriad of different ways to create buildings, monuments, animals or geometric shapes. You are only limited by your imagination!
KAPLA Planks are made from 100% natural and untreated French pine wood grown in 100% sustainable forests in the South of France.
Ages 3+
$66.99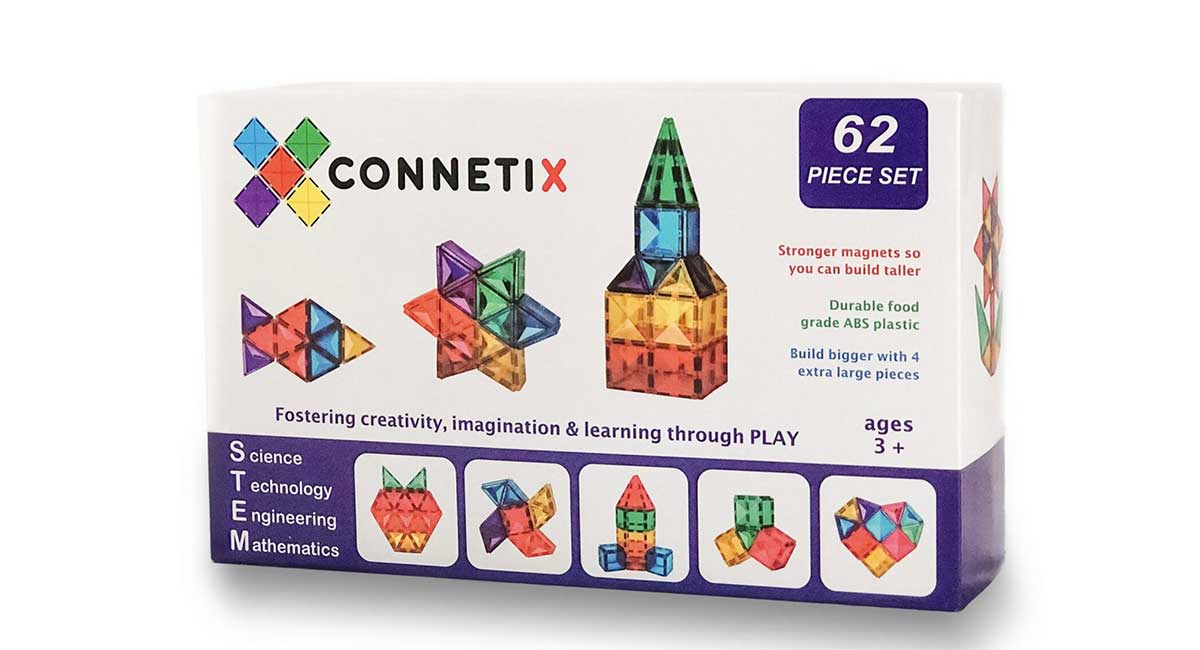 Learn all about geometric forms with this gorgeous tile piece set. Use the 7 different geomagnetic shapes in this set to build original constructions, animals, stained glass windows or anything you can imagine.
Ages: 3+
$119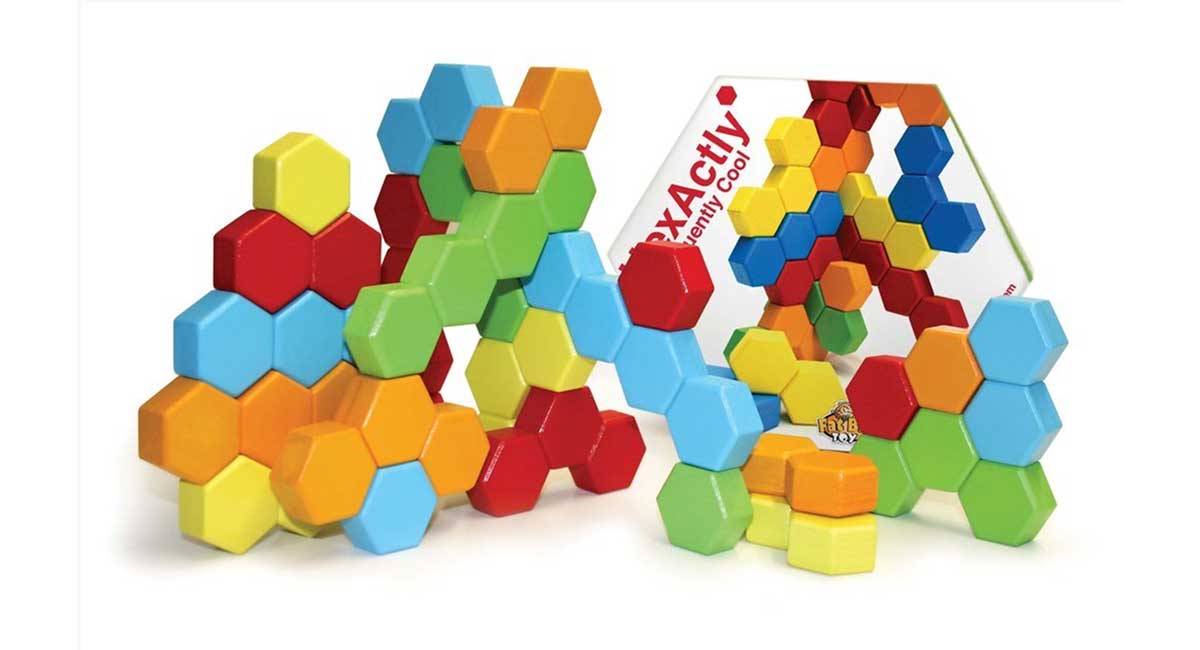 This wooden geometric construction set will inspire hours of creative play!
Complex thought, creativity, and visual-spacial acuity come together and grow as little hands figure out how each piece can be used in connection with the others.
The HexActly set includes 18 challenges with over fifty possible solutions test your construction skills from beginner to intermediate to "Hex"-pert.
Beautifully open-ended and brilliantly logical, HexActly opens up creativity to the endless possibilities.
Ages: 3+
$47.95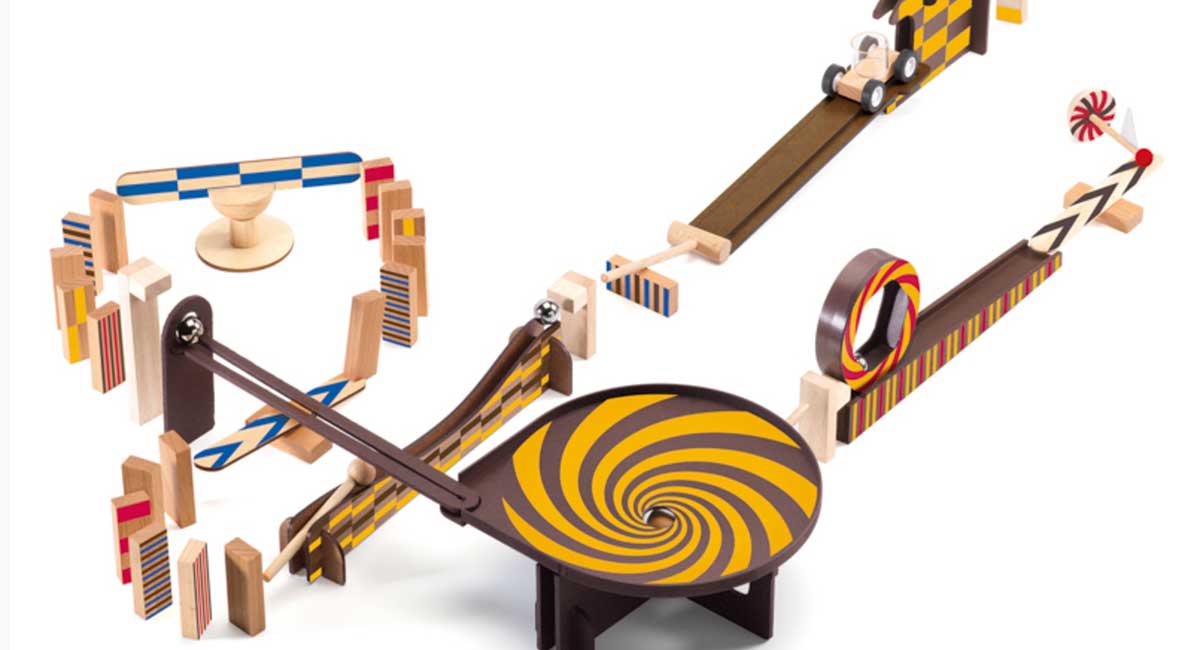 A great introduction toy to learn STEM concepts such as gravity, force and momentum, and how they can create a chain reaction. This 45 piece set with wooden dominoes, balls and components will inspire creativity and build skills like perseverance, STEM problem solving and critical thinking.
Ages: 8+
$94.99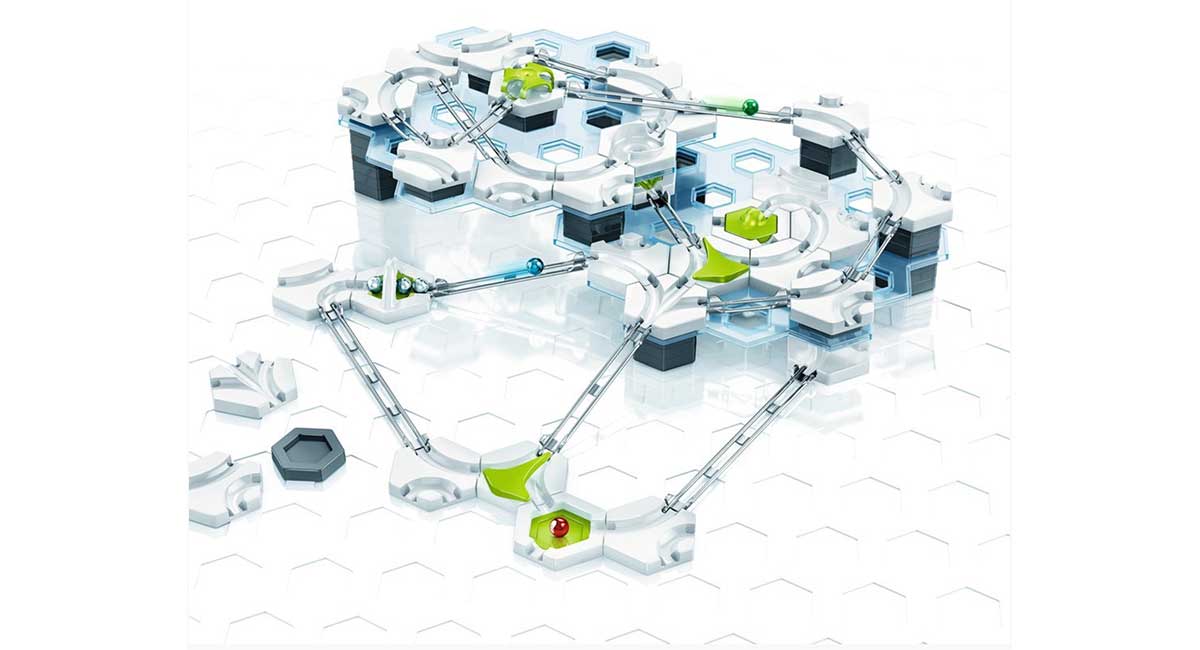 An interactive track system with over 100 pieces and 18 different construction elements, offering everything you need to begin designing and building your own action-packed marble run tracks.
The open-ended building concept of GraviTrax offers endless possibilities to design a different track every time you play. Add flair and speed to your tracks with our fabulous range of expansion sets and action accessories.
Ages: 8+
$99.95
---
You may also like…
We've found the best STEM resources! (They are free too!)
Why all kids need STEM skills
Written by
kidsonthecoast