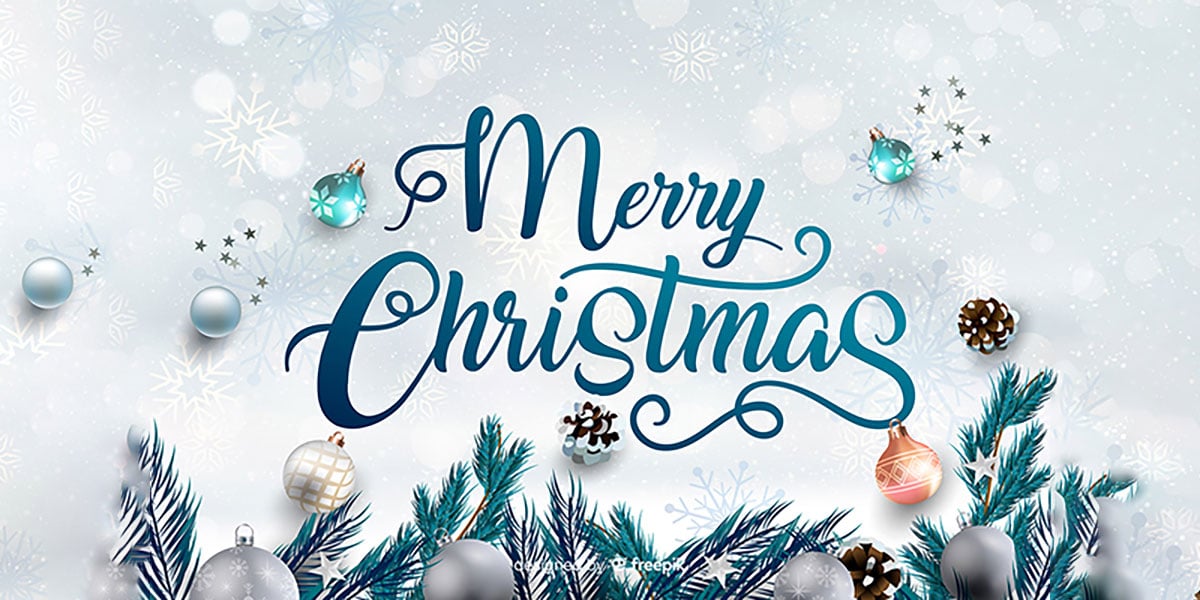 Products
Christmas Gift Guide 2019
Ho Ho Ho! It's time to pop on the Santa hat and check those lists, because Christmas is just around the corner.
Haven't started shopping yet? Don't fret – we've done the hard work for you and rounded up our FAVOURITE Christmas gifts for 2019.
#ChristmasSorted
HOME & BABIES
Safari Growth Chart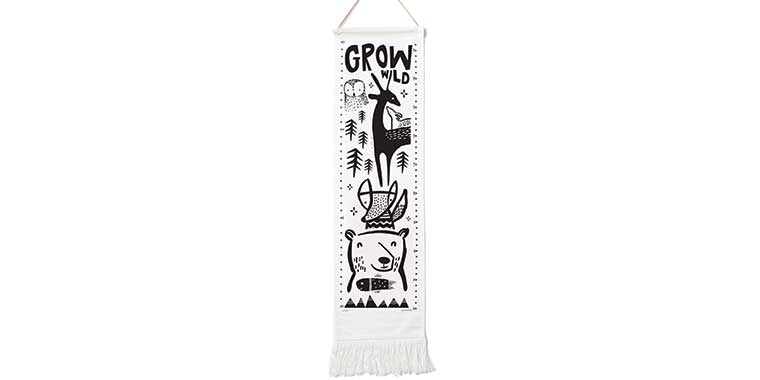 Featuring cute animal faces, this growth chart from Wee Gallery is ethically and sustainably made using screen printing on organic cotton canvas, finished with a waxed cotton twine hanging cord and stylish fringe end. Comes in a special keepsake bag with a place for your child's name and birth date.
$38 // urbanbaby.com.au
Little Strawberry Wet Bags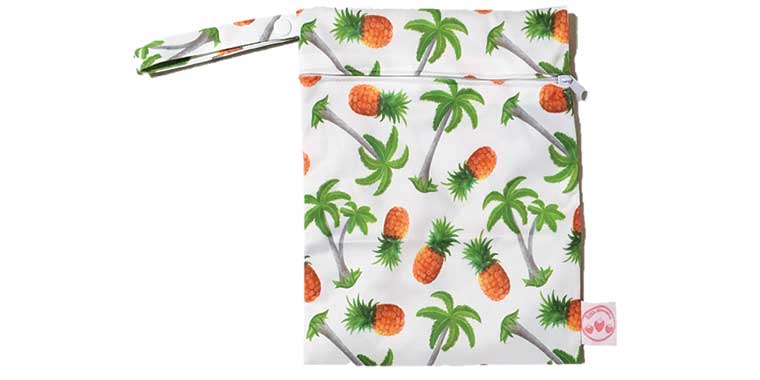 Practical, useful and reusable, these gorgeous wet bags are the perfect accessory for a busy parent. They are water and stain resistant and feature a sturdy handle. Measuring 20cm x 25cm they are ideal for swimwear, lotions, toys, stationary, hair accessories, snacks, puzzles, games. Store in your handbag, nappy bag or kids school bag.
$10 // littlestrawberries.com.au
Teacher Draw-a-Pot-Eco Kit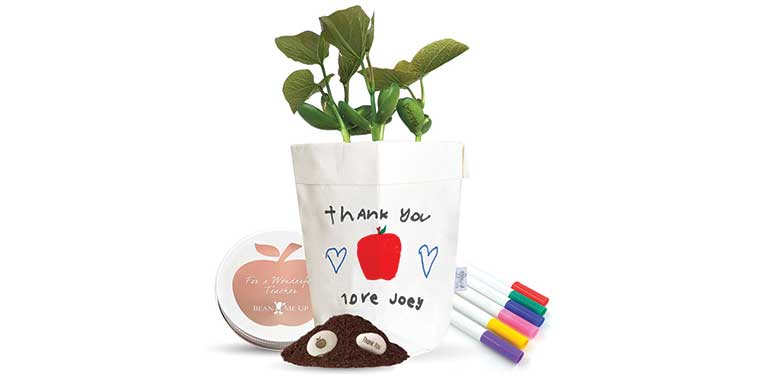 Give a unique gift that shows your true appreciation for your teacher with Bean Me Up's Wonderful Teacher Collection of beans – laser engraved with the words Caring, Wonderful, Dedicated, Passionate, Patient, Nurturing and Thank You! As the beans grow, the words will emerge, letting the recipient know just how valued they are. This kit comes complete with an ecoPot and a set of 6 markers, ready for your child to create their own special design. $28.95 // beanmeup.com.au
TAYDAY Little Luxe Exfoliation Gift Package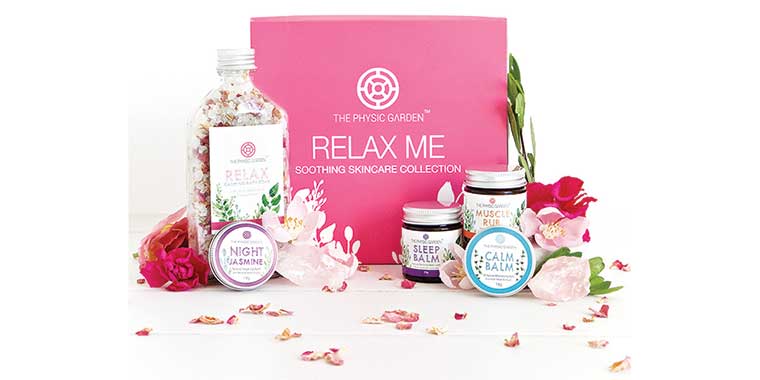 A beautiful selection of gorgeous products to nourish, nurture and pamper. Enjoy this little bit of luxury and take the time to exfoliate and nourish your face and body. Featuring organic and natural products, it's the perfect gift for someone special!
$95 // tayday.com.au 
Dyson V11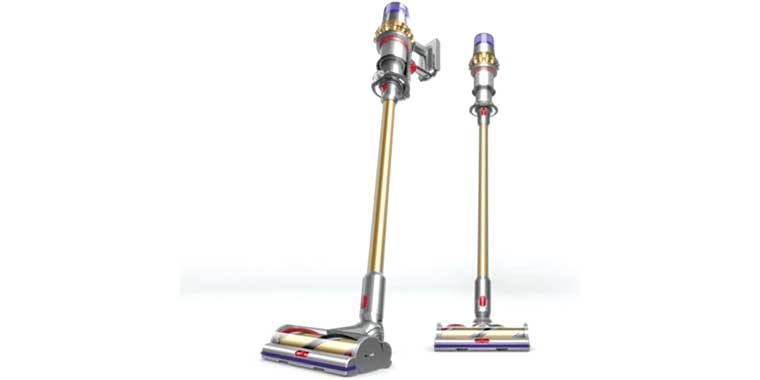 Buying an appliance for Mum is usually a no-no, but this Dyson cordless is uh-mazing. Intelligently optimising power, it deep cleans anywhere and adapts to different floor types, making cleaning a breeze. Let's be honest, who wouldn't want one? Available at Joyce Mayne, Homemaker Centre, Maroochydore.
$1199 // joycemayne.com.au
Cat Chair Socks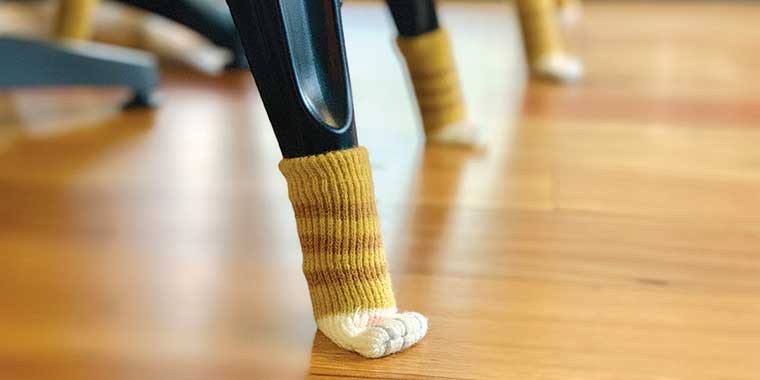 Looking for the purrfect stocking filler which is just as practical as it is aesthetically pleasing? These cat themed chair socks (pack of 4) stop chairs and stools scratching the floor, are easy to wash and come in a range of colours! 
Find them at the Cat Retreat Cafe, Chevallum, along with heaps of other cat lover meow-chandise to purr-chase just in time for Christmas. $8 for pack of 4
catretreatcafe.com.au
PRESCHOOL & PRIMARY
Osmo Little Genius Kit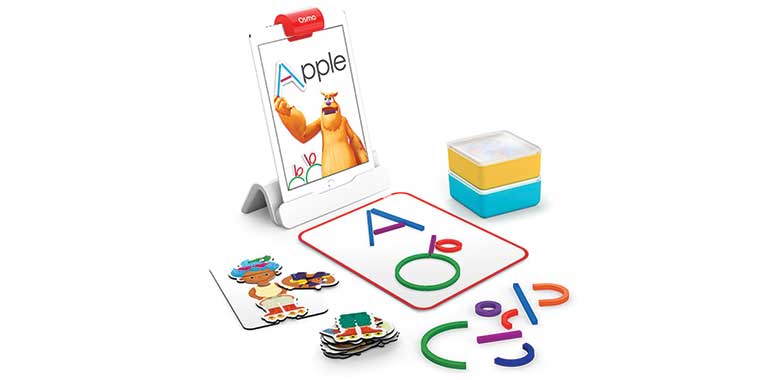 Turn screen time into a lifelong love of learning with this latest kit from Osmo. Designed for the littlest learners, this hands-on learning adventure is perfect for kids aged 3-5. Spark their imagination as they learn critical skills and have a blast with these four games!
$149 // playosmo.com
Birde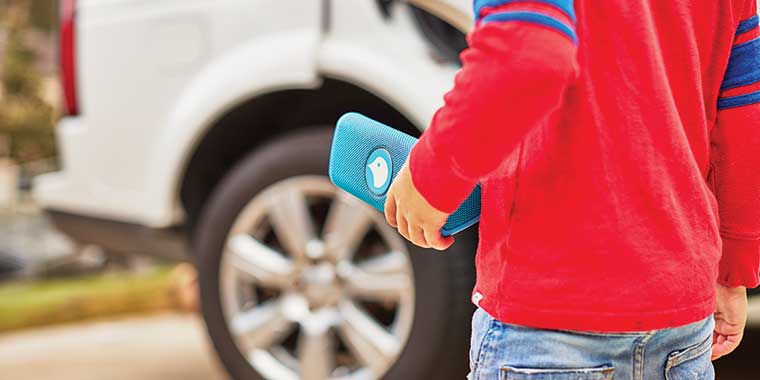 The world's first smart media player for children, Birde allows toddlers and pre-schoolers to listen to audiobooks, music and watch videos without needing to use a screen, keyboard, mouse or remote control. Simply tap the sturdy content token (seed) to the speaker to listen to the story or music! Kidproof, portable, washable and super-easy to use, Birde makes it easier for kids to play their own music, audiobooks and video in a completely safe way.
From $199 // birde.co
Outdoor Activity Set – Back to Nature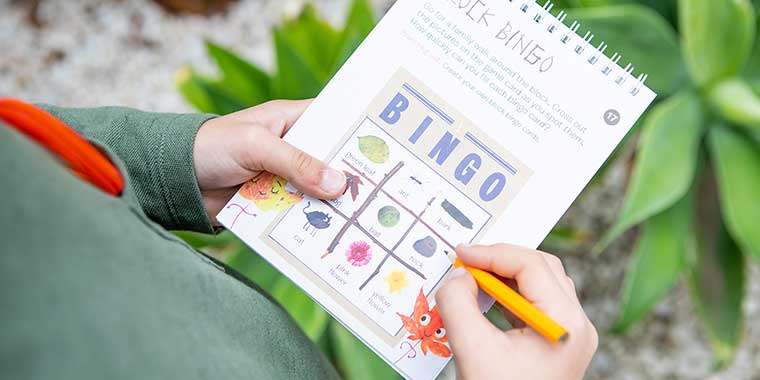 Get kids out amongst it with the Tiger Tribe Outdoor Activity Set – an inspiring set designed to get children off the couch, unplugged and outside exploring nature. Use the magnifying glass to become a nature detective, trace shadows with chalk on the footpath, or collect leaves, petals and sticks to make a butterfly. Document observations and learn fun facts along the way. For ages 5+.
RRP: $25  // tigertribe.com.au
Dreamworks Hatching Toothless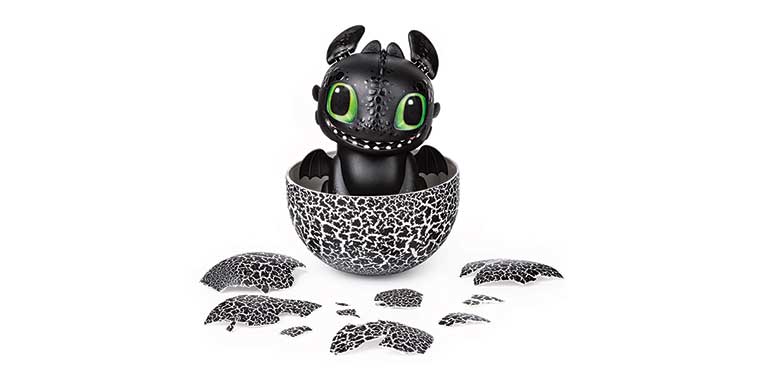 Epic adventures await as you interact and play with your very own baby dragon, Hatching Toothless! Agitate baby Toothless enough until he's ready to hatch. Once he's hatched, teach Toothless how to fly and plasma blast. If he's hungry, feed him his fish! With so many interactive games to play, Hatching Dragon Toothless makes a great gift for kids aged five and up.  RRP: $119
Available from Big W, Target, Kmart, Toymate,
Mr Toys and Toyworld
Bluey Toys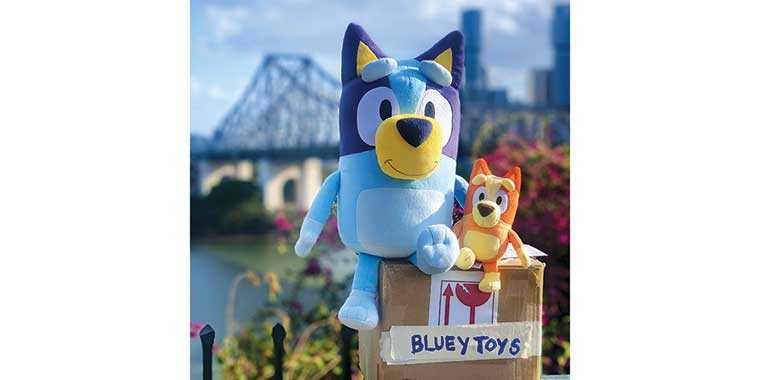 This loveable Blue Heeler will be top of every kids' Christmas list this season. These gorgeous Bluey plush toys come ready house trained to inspire fun games and imaginative play in kids big and small. Figurine multipacks are also available. Plush toys RRP: $35. Figurine multipack RRP: $22  
Lego Harry Potter Great Hall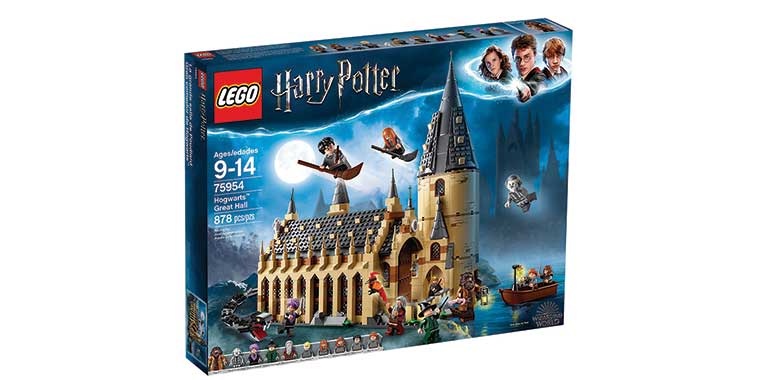 Expelliarmus! This 4-level tower features a movable Grand Staircase, potions room, treasure room with chest and a turret featuring the Mirror of Erised™ with changeable pictures and a roosting spot for Fawkes™. Also includes 10 mini figures and all the fun accessories you would expect, including wands, sorting hat, cauldrons and more.
RRP $169.99 
Inspirational Women of the World Nesting Dolls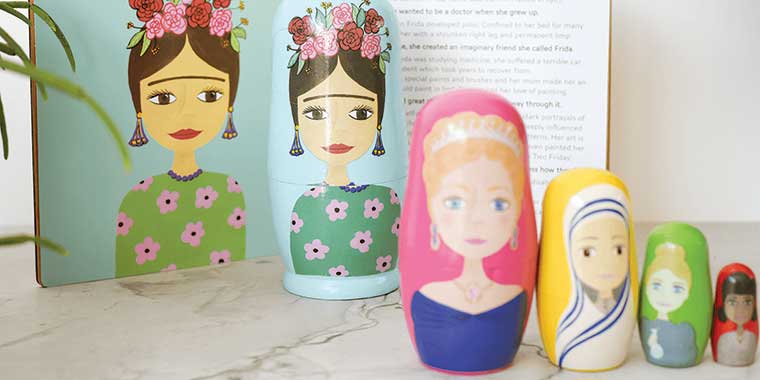 These gorgeous nesting dolls from Marmalade Lion are a great conversation starter for the little people in your life. The set includes five must-know women to teach your children all about. Each hand-painted set comes with a beautifully curated book, which tells the story of each woman and her legacy.
$59 // marmaladelion.com.au
Specdrums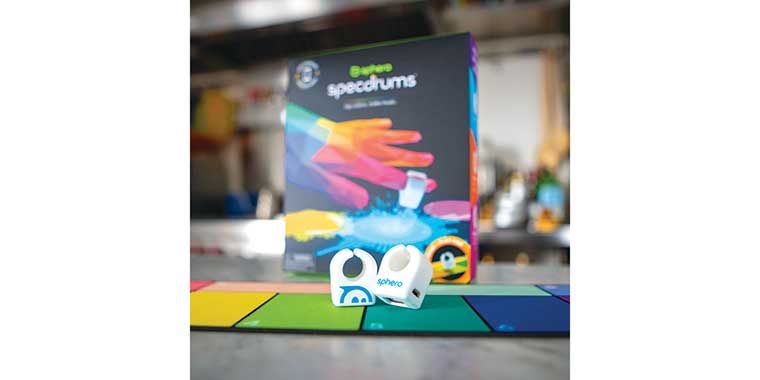 New to the Sphero range, Specdrums are app-enabled rings that turn colours into music with a simple tap. Connect to the Specdrums MIX app and tap on anything – your clothes, drawings, or the included playing pad – to create and mix sounds, beats, and loops that play through your mobile device. Available at JB Hi-Fi and Australian Geographic.
RRP: $109.99-$169.99
sphero.com
Nanoleaf Canvas Smarter Kit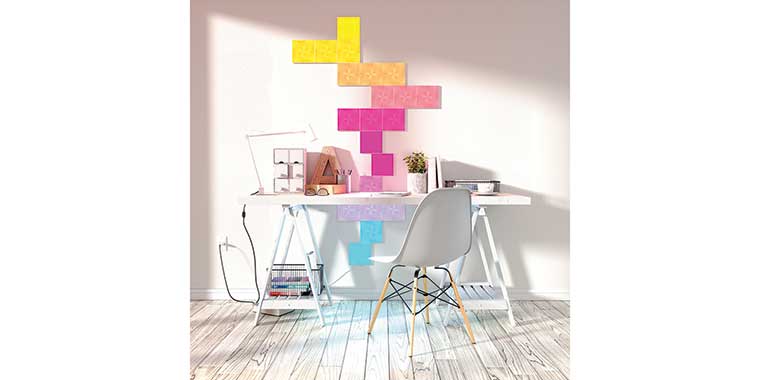 These touch and sound reactive LED panels are a rad gift for any tween or teen. Control the lighting from your home-kit device through voice, touch or the Nanoleaf App. Create your own designs and shapes with the modular panels and choose from more than 16 million colours for functional or ambient lighting. Activate Rhythm Mode and watch the light squares react to sound! Available at JB Hi-Fi, David Jones and Apple stores.
RRP: $319.99 //  nanoleaf.me/en
Tell me a story cards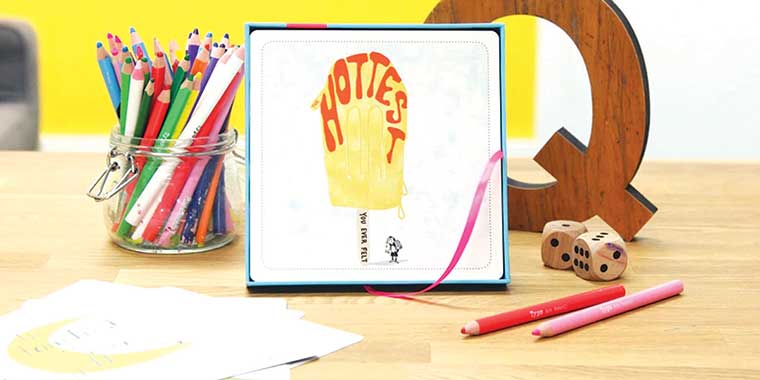 We all have stories to tell and these gorgeous cards provide a forum for young people to recall and retell their own memorable moments and discover a sense of pride in their own achievements. As well as being a useful tool to facilitate communication and boost self-esteem, these story cards are wholesome family fun. Designed for ages 6 years and over.
$66 // therapeuticresources.com.au
GAMES
The Floor is Lava!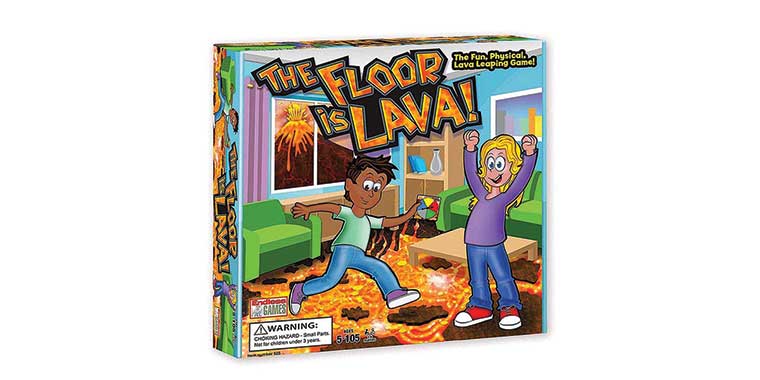 What kid doesn't like pretending the floor is lava? In this brand-new game, players must imagine the floor is molten hot lava, while spinning for their colour and jumping along foam game pieces in order to reach safety. The Floor is Lava is a family game incorporating physical activity, imagination and pure fun! Remember, don't touch the floor!
For ages 5+. RRP: $39.95
Soggy Doggy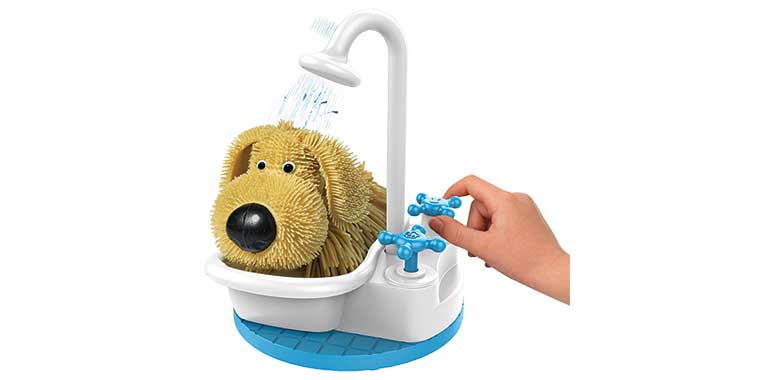 Who will get soaked first? Find out when you play Soggy Doggy, the showering, shaking, wet doggy game! Move your players around the board and take turns bathing this pup. But be careful – he loves to shake himself dry. If Soggy Doggy shakes all over you, wipe yourself off and head back to the start. The first one around the board wins! This anticipation-filled game of splishy splashy fun is great for kids and adults alike. Ages: 4+. RRP:  $29.99 
Outfoxed!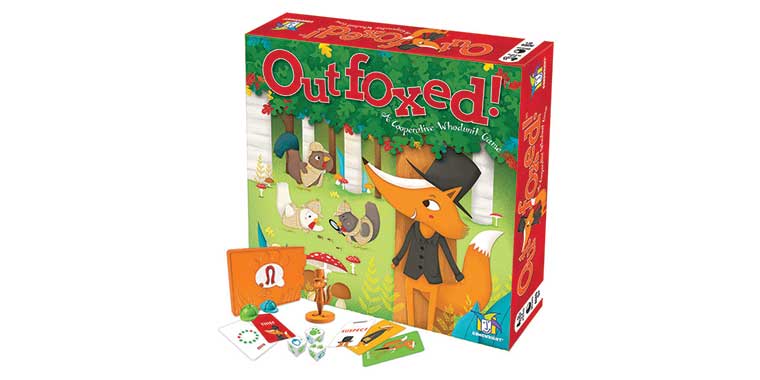 Mrs. Plumpert's prized pot pie has gone missing and it's time for a chicken chase to crack the case! Move around the board to gather clues and then use the special evidence scanner to rule out suspects. You'll have to work together quickly because the guilty fox is high-tailing it towards the exit! Will you halt the hungry hooligan before it flies the coop… or will you be Outfoxed? Great for younger players, ages 4+. RRP: $49.95
Monopoly Fortnite Edition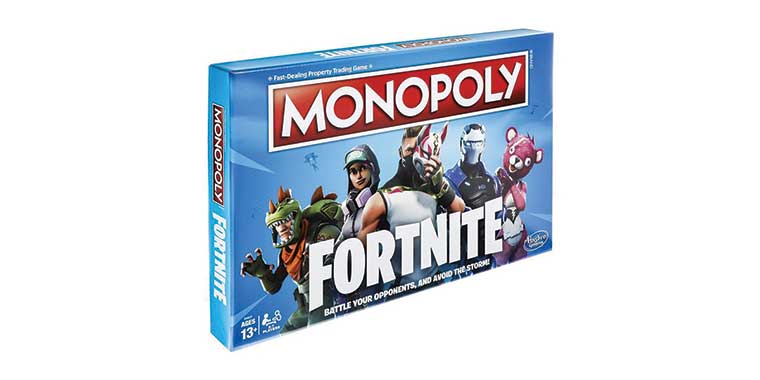 Is Fortnite fever still gripping your household? If you know your floss from your dab, this is the game for you! Choose a character, pick from 27 awesome outfits then it's time to battle! Players claim locations and avoid the Storm to survive. The last player
standing wins. RRP: $39
---
RELATED:
10 cute Christmas recipes to make with your kids
Weird Christmas traditions around the world
Cranberry Chicken Christmas Salad for families
Written by
kidsonthecoast