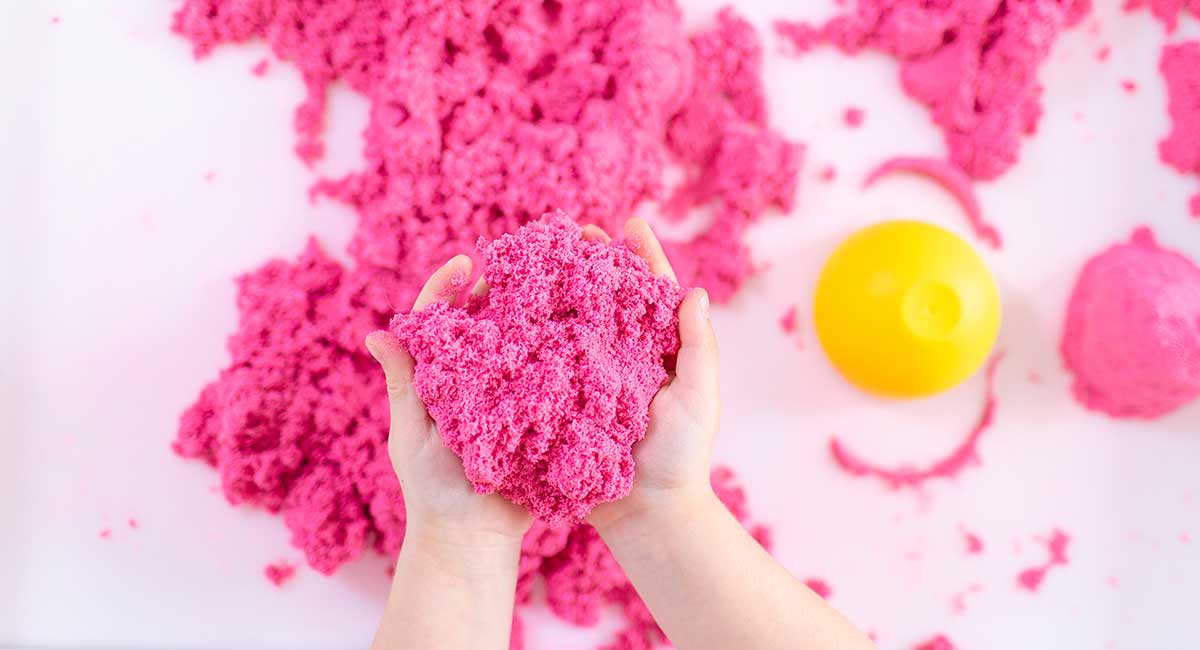 Products
Ou favourite sensory toys for 2020
From the moment they are born, children use their senses to explore and understand the world. Taste, touch, smell, sight, sound (and the less mentioned balance and movement) all help their brains build stronger connections and positive experiences.
Sensory toys are a great way to allow kids to actively explore the world using their senses. Here are our favourite sensory toys right now!
Sensory Toys for Babies and Toddlers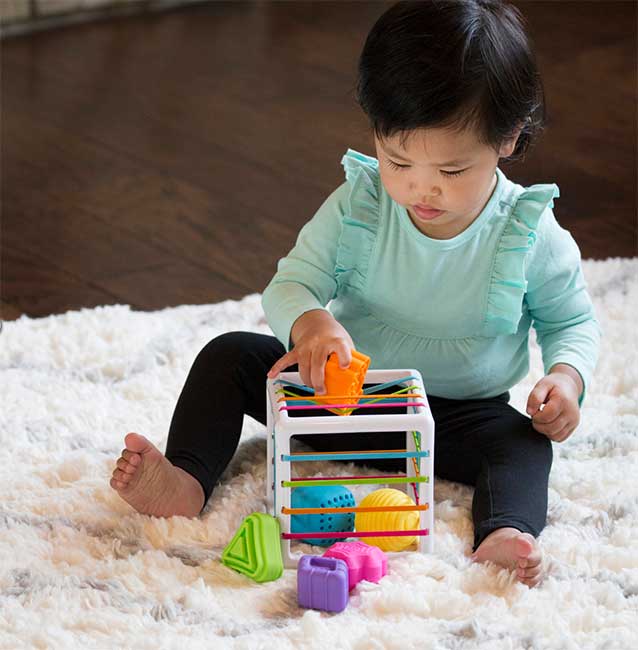 This innovative shape sorting box from Fat Brain Toy Co. is a unique approach to shape exploration and sensory play.
There are six tactile chunky blocks, each with a different shape and texture, that all fit through the elastic bands of the cube. A fabulous, frustration-free toy that will develop fine motor skills and spark their curiosity.
AU $48.95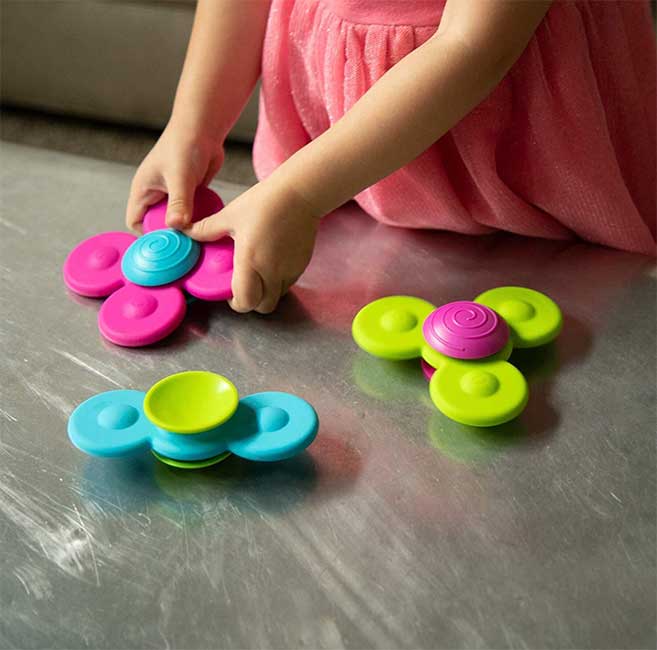 Another fab Fat Brain sensory toy, the WhirlySquigz will keep curious toddlers entertained for hours. Made from food grade silicone, the spinners can suction onto any smooth surface – pram, high chair, carseat and more. The bright twirling spinners offer multi-sensory experiences, plus they provide soothing relief for sore, teething gums too! Suitable for 10+ months, they are BPA free, safe for teething and dishwasher safe.
AU $47.99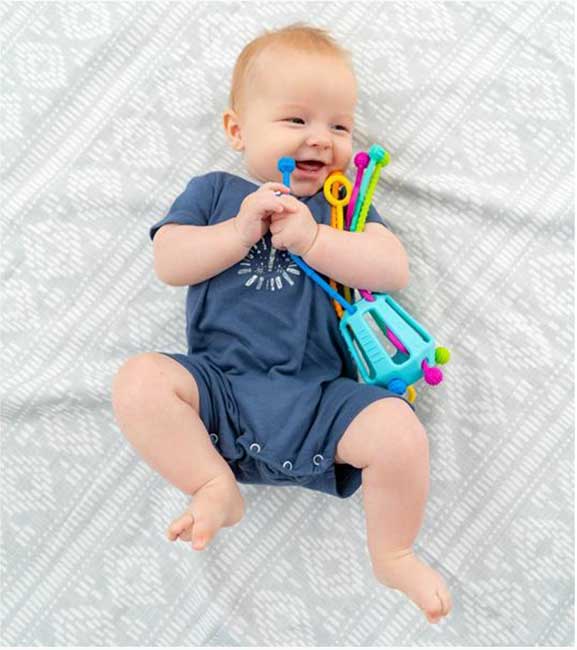 Perfect for sensory, giggly fun, the Zippee is an activity toy that encourages sensory play, motor skills, and teaches cause and effect. Pull Zippee's cords from side to side and experience the various sounds and vibrations the cords make. Made from food grade silicon, for ages 6+ months.
$39.99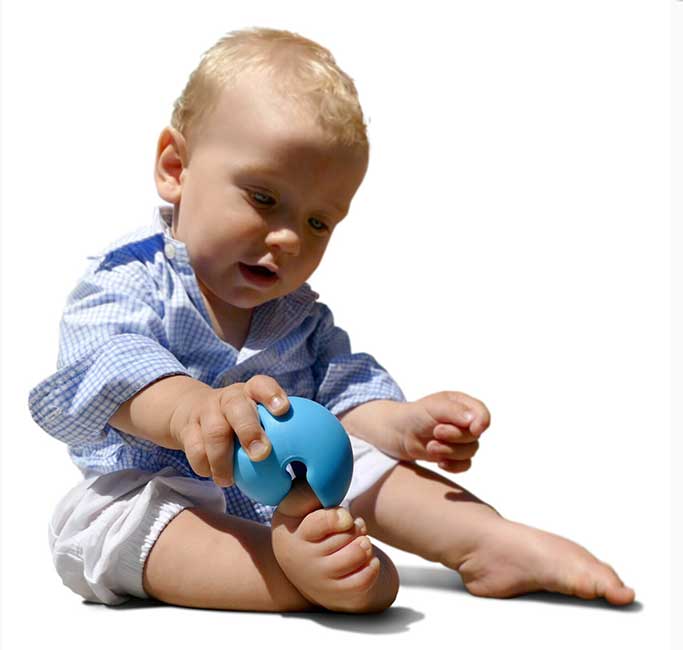 This tactile little ball is perfect for sensory play and motor skill development in little ones.
Mox likes to talk, laugh, sing, and most of all, he likes to eat. He eats marbles, coins, and other things that rumble nicely in his stomach. Unlike any other ball he has the ability to balance and form towers together with his siblings.
For ages: Newborn+
$9.95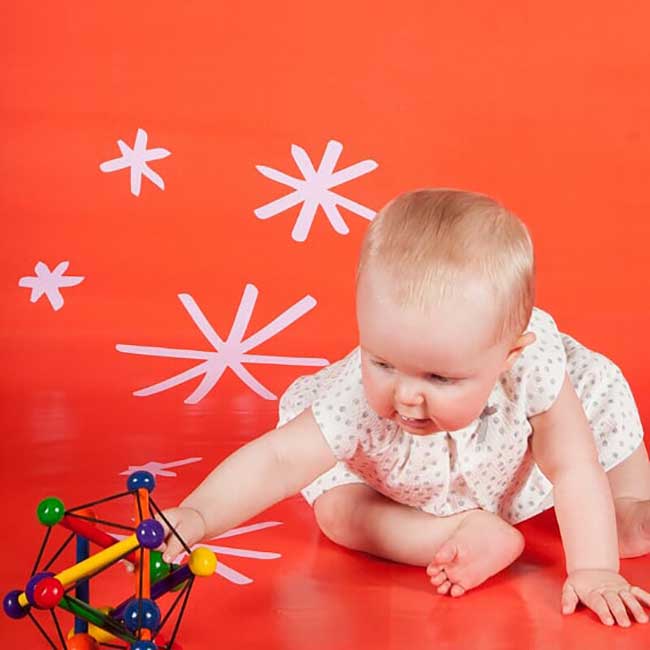 This classic baby toy is world-renowned, and with good reason. A rattle and a teether toy that teaches cause and effect the Skwish encourages gross motor skills as it squishes, slides and rattles. Made from sustainable rubberwood, it's fantastic design even inspired a NASA robot!
$26.99
Sensory Toys for Preschool & Primary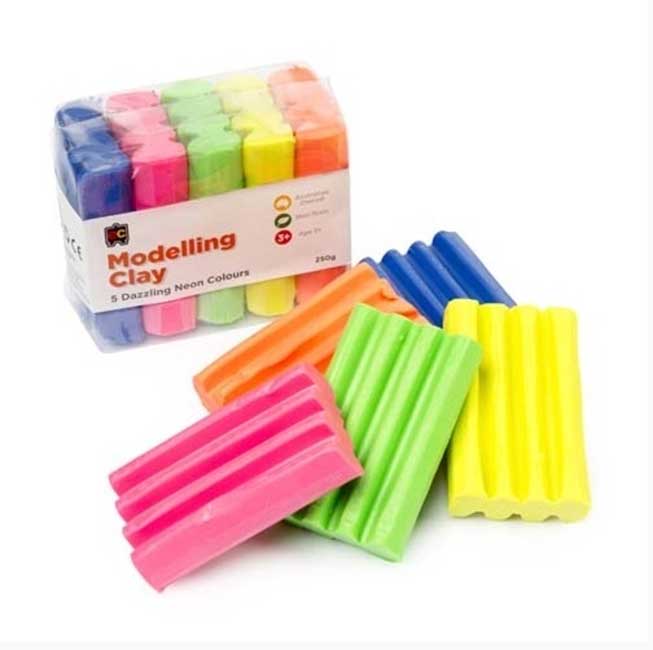 This colourful modelling clay set for kids comes in a range of bright colours to encourage colourful art projects and models. Mould, create, roll, stretch, whilst developing hand-eye coordination and enjoying sensory fun!
For ages 3+
$5.50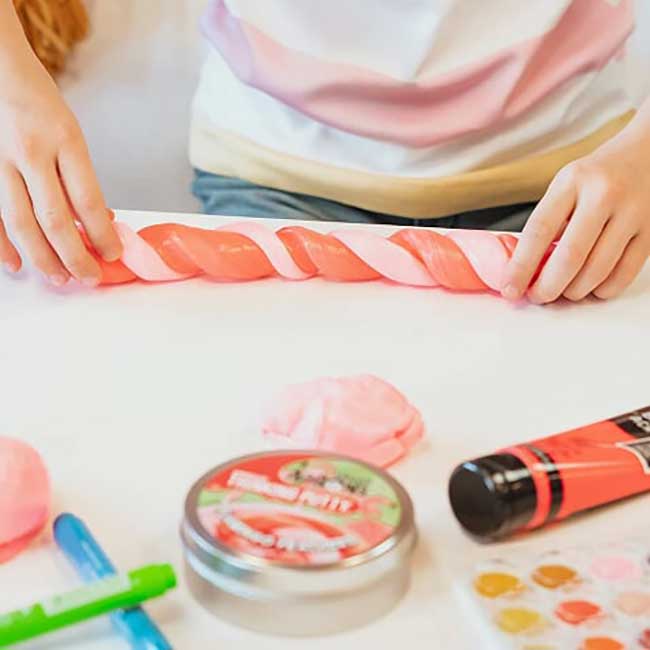 This extensive range of collectable putty has something for everyone. From glow in the dark, to create your own and even limited edition Christmas sparkles edition, each has various effects and add ons. Safe, non-toxic and reusable, the Thinking Putty is a fabulous fidget device and sensory toy.
$29.95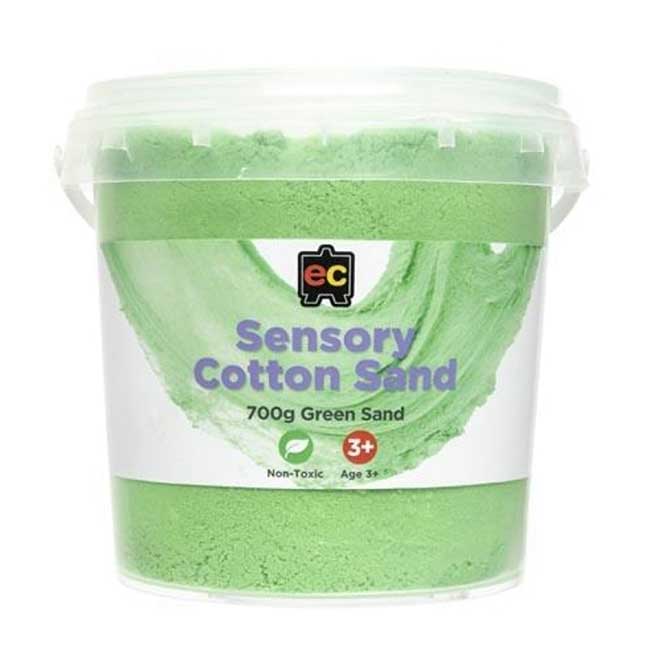 This sensory sand from Education Colours is sensory play to the max. The unique sand-like texture can be stretched, squeezed, pinched, pulled apart, moulded and seamlessly re-joined whilst maintaining an even resistance. Comes in a range of bright colours, the sensory sand helps children develop hand-eye coordination, whilst providing hours of tactile fun.
$8.95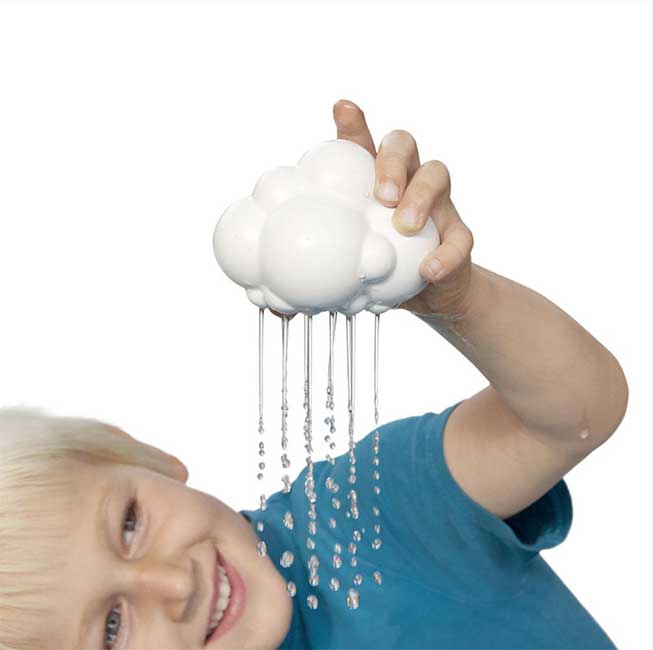 This cute rain cloud toy is perfect for the bath or pool. Immerse the cloud in water to fill him up, then lift your finger from the nozzle and water rains out… you control the shower!
Teaches the basic physical principles whilst stimulating the senses.
For ages 2+
$19.95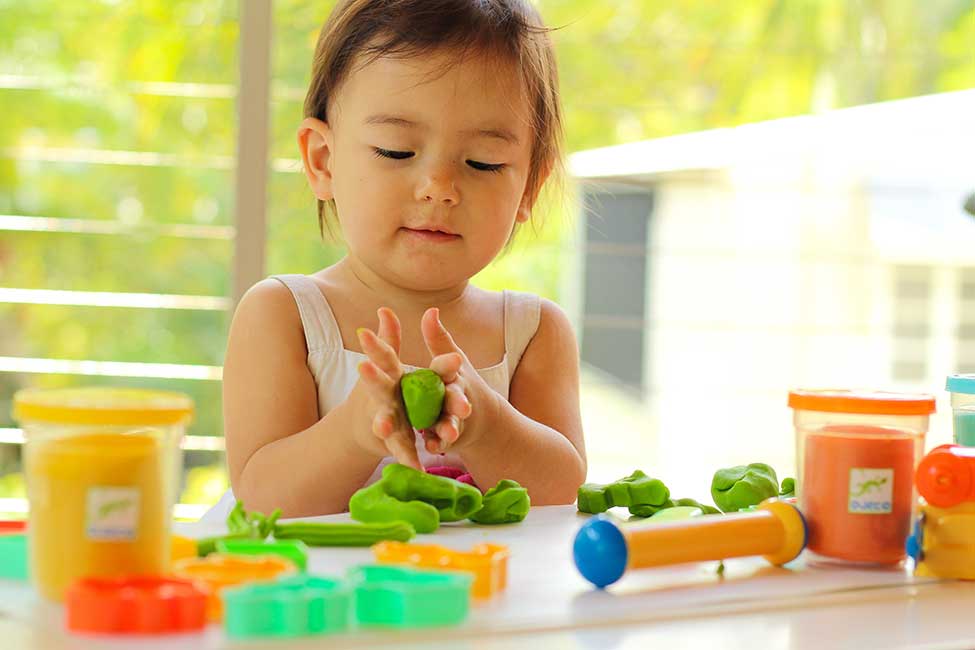 This sweet set of modelling dough from Deco delivers mouldable goodness in four gorgeous colours. Ultra-soft and non-staining, it inspires creative open-ended play, fine motor skill development and is fabulously tactile.
For ages 2+
$12.95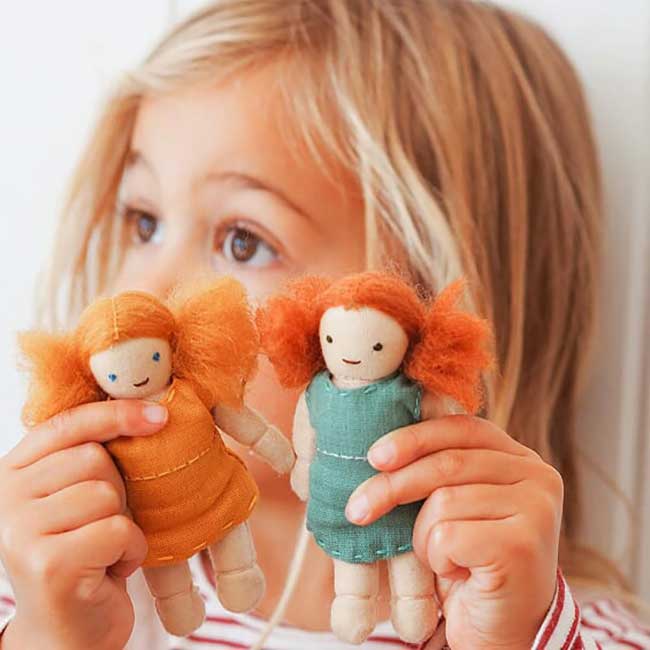 Small, with big personalities these little cotton dolls are the perfect size to pop in your pocket and sure to become your child's best friend!
Each Holdie Folk is handmade, fully posable, and come dressed in their favourite linen outfit. There's a whole community of Holdie Folk to collect, and even a Holdie House to keep them in.
For ages: 3+
$24.95 
The snuggly, soft Olli Ella Dinkum Doll provided endless opportunities for imaginative play. With an adorable embroidered face and rainbow over its heart, the doll is fully posable and comes with a removable unisex outfit, socks, nappy and shoes. You can even style its hair. There is a full range of Dinkum Dolls to choose from.  There are also plenty of accessories available, including pyjamas, travel togs, rompers and more.
$89
---
You may also like…
Sensory play and its importance in early learning
What is Sensory Processing Disorder?
7 AWE-STEM toys for 2020
Written by
kidsonthecoast