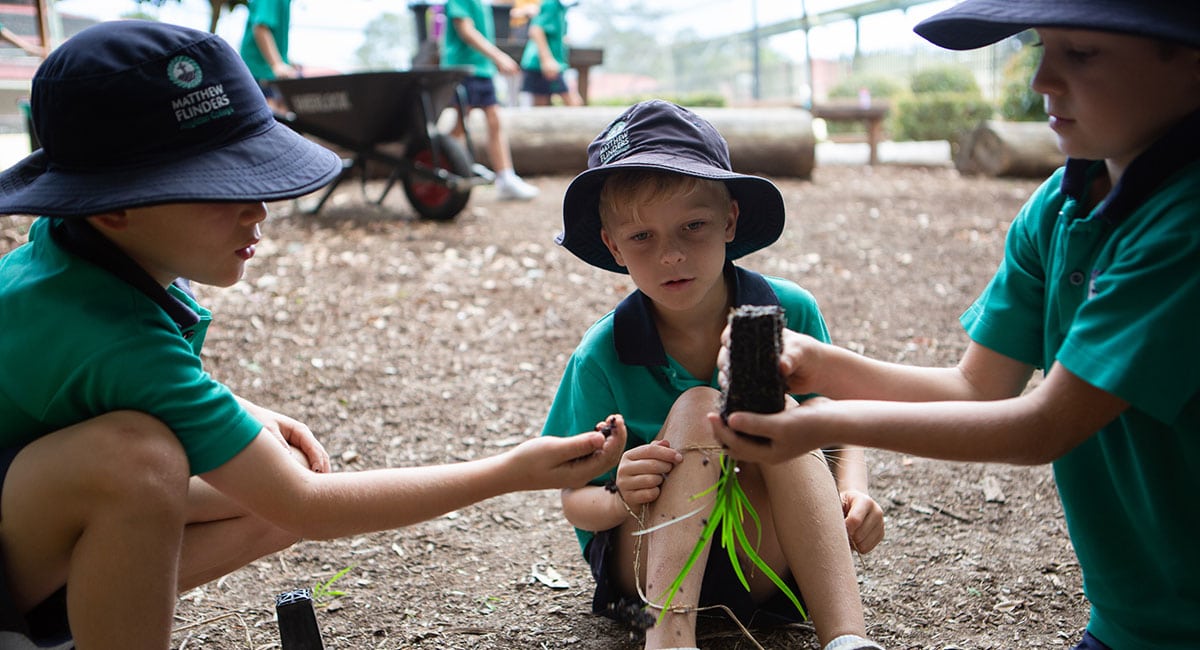 Education
Design thinking at Flinders is solving problems with heart
How do you solve problems, big and small? Without knowing it, you're probably using elements of 'Design Thinking'—an approach traditionally used by designers, artists, engineers and innovators to solve problems in creative and innovative ways, with human needs at the heart of the solution.
Design thinking is increasingly being used around the globe by big business and governments, as well as cutting-edge brands and leading universities. And now students at Matthew Flinders Anglican College Primary School are becoming skilled design thinkers too.
From the young age of Prep right through to Year 6, students at Flinders Primary are learning how to use design thinking as a natural part of their daily curriculum.
Each term, students embark on unique design challenges to empathise with and ideate creative, innovative solutions to problems on their school campus, outdoors in nature, in their communities, and on a global scale such as with issues of climate change and poverty.
For every problem they tackle, students at Flinders must employ the five-step design thinking process:
EMPATHISE > DEFINE > IDEATE > PROTOTYPE > TEST
Flinders Head of Primary, Mrs Trudi Edwards said design thinking was an essential skill and mindset for younger learners.
"Design thinking is an important skill for young people to learn if we truly want them to become upstanding citizens who have both the drive and ability to empathise with and ideate solutions to issues that impact, not just themselves, but more importantly, others," Trudi said.
"Our ever-changing world needs people who can contribute in positive ways and are willing and able to innovate and use out-of-the-box thinking as they respond to human needs, and this is why we have embraced the human-centred design thinking process."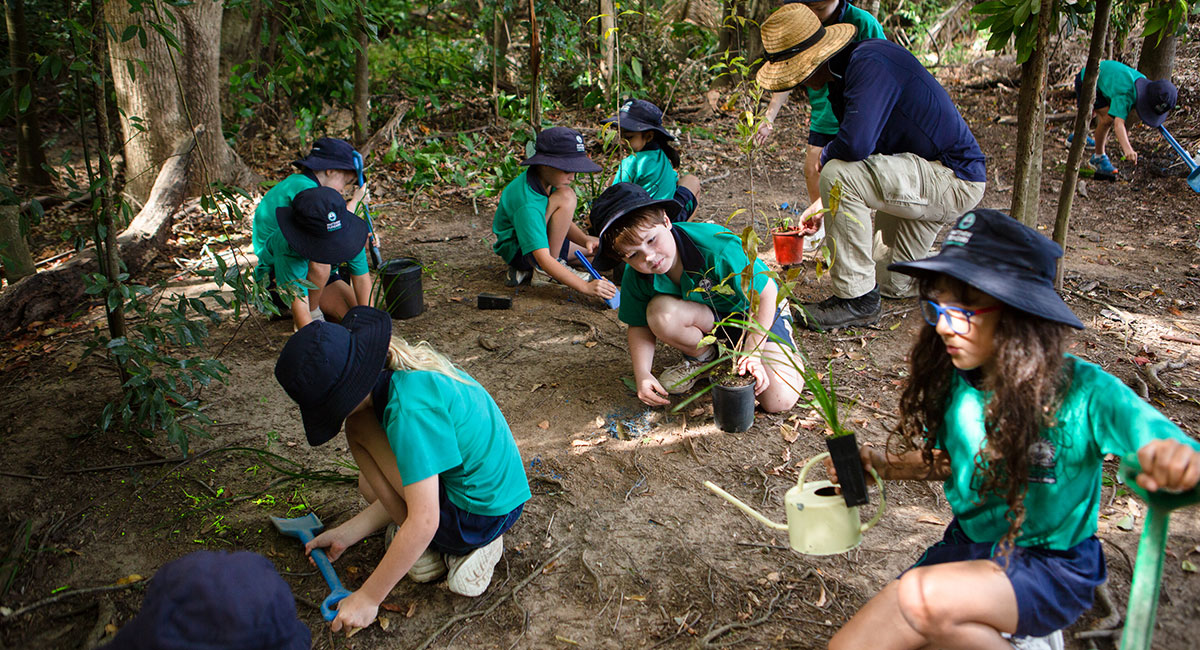 Year 1 Outdoor Classroom
Flinders Head of Learning and Teaching in the Primary School, Mrs Debbie Planck says the enhanced curriculum had resulted in exciting learning outcomes.
"Through our I-care program in Prep and Year 1, and our i-Impact program for Years 2 to 6, students are exploring service, leadership, citizenship, adventure, internationalism and environmentalism," she says.
"Across the year levels, teachers are observing that students' language is becoming richer as a result of these projects. Students are also 100% engaged in deep learning and they're energised to share their knowledge and creations with family, friends and people in the community.
"What's also remarkable about design thinking is that it helps to create a kinder, healthier and more inclusive society.
"Our students are learning the power of the first step in the process: Empathise. They notice how positive and impactful their solutions are when they set aside their own views or biases to connect with, consider, and care about the needs of others."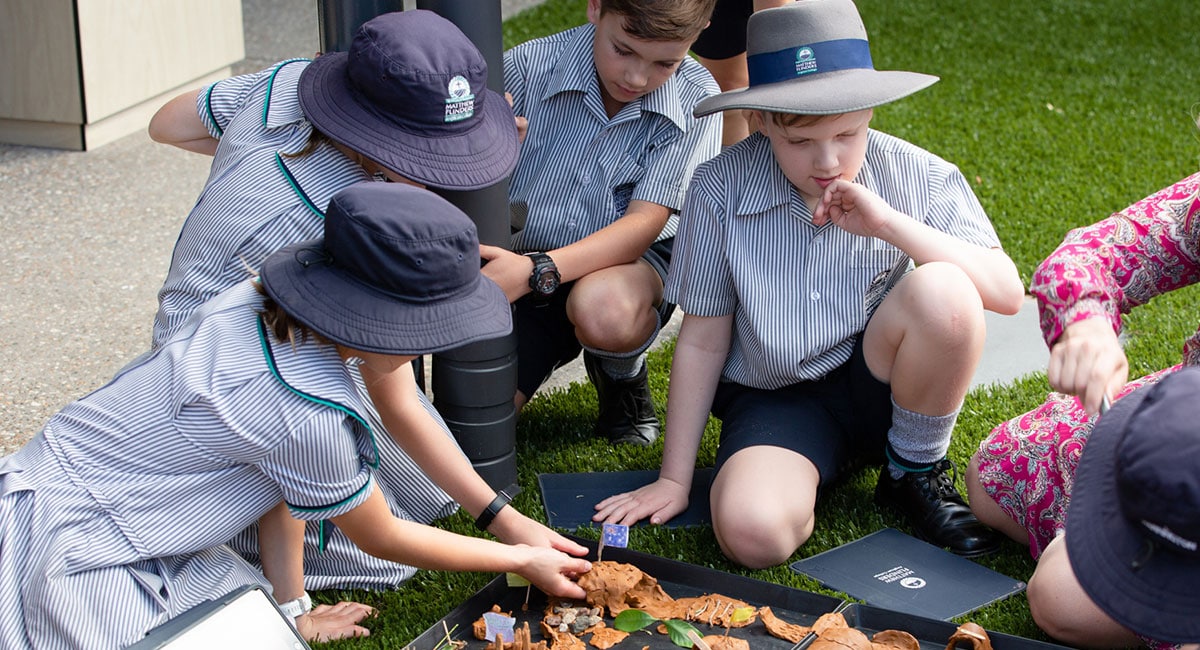 Year 4 designing mountain bike tracks fit for the Olympics
DESIGN THINKING THROUGH THE FLINDERS I-CARE PROGRAM
PREP: Sharing history through creative animations
The Preps, with the help of their Year 5 buddies, created a vibrant, light-hearted animated video clip and an interactive map to capture and celebrate the College's history and the connections on school campus to explorer Matthew Flinders.
YEAR 1: Regenerating the Outdoor Classroom
As custodians of the Flinders Outdoor Classroom, the Year 1 students have been regenerating the rainforest space. They engaged environmental educators at Maroochy Waterwatch to help them choose beautiful plants and flowers that will smell good as well as attract birds and insects.
DESIGN THINKING THROUGH THE FLINDERS I-IMPACT PROGRAM
YEAR 2: Designing simple machines
Students responded to the needs of residents at the local Hibiscus Retirement Village, where some residents were having trouble picking up their glasses if they had dropped them on the floor. This intergenerational design challenge saw students collect materials, including recycled items from home and school campus, to construct simple grabber-style machines.
YEAR 3: Creating flower gardens to beautify the campus
Students in Year 3 designed, constructed, planted and cared for three new flower and herb garden beds, with the aim to attract birds, bees and butterflies to beautify the campus and improve the local environment.
YEAR 4: Designing mountain bike tracks fit for the Olympics
The Year 4s designed an Olympic-worthy mountain bike track to encourage healthy communities and boost tourism on the Sunshine Coast. Students researched soil erosion, track surfaces and materials, and enjoyed a mentoring session with two mountain bike experts who build tracks for a profession.
YEAR 5: Designing a new world city during the Impact Summit
Students embraced a two-day interactive challenge to design the prototype for a smart, healthy, inclusive, happy and sustainable Maroochydore City Centre for 2050.
YEAR 6: Electrical circuits to make life safer and easier
The Year 6 students created electrical circuit inventions with the aim to help the most vulnerable members of the community. The inventions included proximity sensors to alert of a baby in danger; alarms and LED lights flashing when a user had a fall; self-opening bottle openers for fine-motor disabilities; and solar-powered safes for keeping possessions safe for the homeless.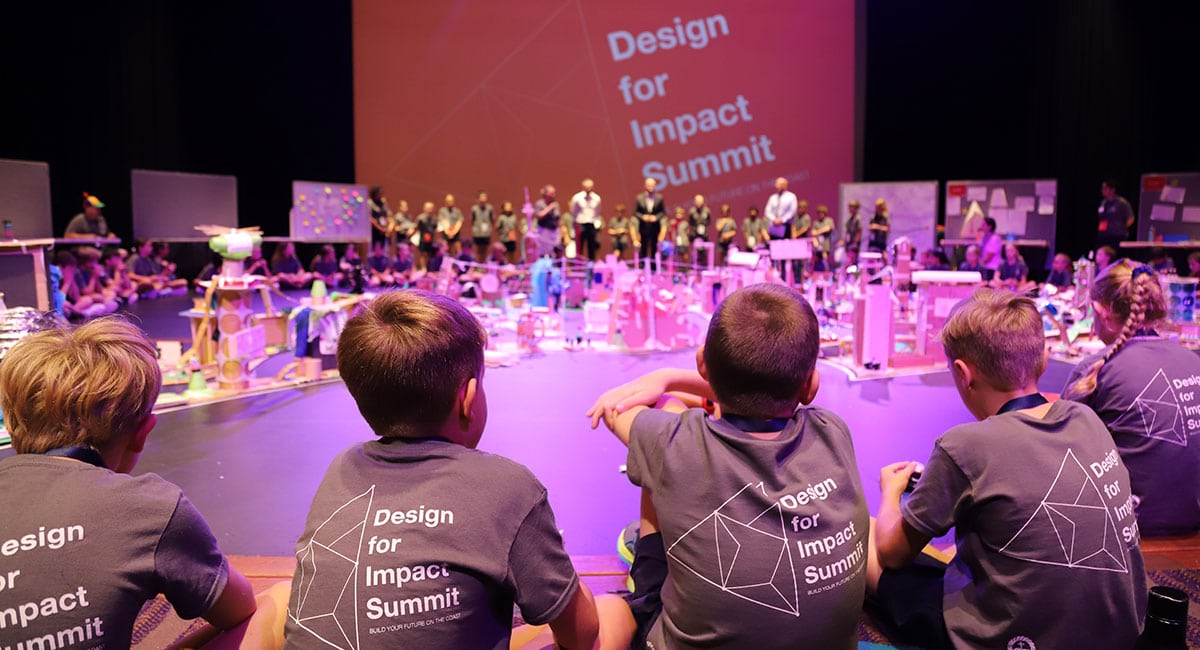 Year 5 at the Design for Impact Summit
---
You may also like…
Top Queensland artist creates mural for new Wonderarium at Matthew Flinders
Innovative Years 5 and 6 Precinct opens its doors at Flinders
How Matthew Flinders Anglican College rose to the challenge of remote learning