Looking for a way to keep the kids busy, off screens, extending their fine motor skills AND their creativity? Easter craft activities are the perfect way to tick all those parenting boxes without costing anything, other than a quick rummage through the craft box.
Here are six really easy Easter craft activities that the kids with love.

Easter Egg Suncatcher
Cut out egg shapes from clear contact paper. Have the kids place small pieces of tissue paper or sequins on one side of the egg to create a colourful design. Once finished, place another piece of clear contact paper on top to seal the egg, and cut around the edges to create a suncatcher decoration.
Easter Bunny Handprint
Have the kids press their handprints onto a piece of construction paper using paint or ink. Once the handprints are dry, use markers or paint to add details such as eyes, nose, ears, and a fluffy tail to create an Easter Bunny.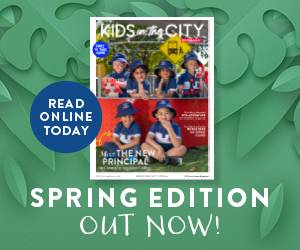 Easter Egg Decorating
Hard boil some eggs and let them cool. Provide the kids with paint, markers, stickers, or other decorations to decorate the eggs. Once the eggs are dry, they can be displayed in a basket or used as part of an Easter egg hunt.
Easter Egg Wreath
Cut out egg shapes from coloured construction paper or card and have the kids decorate them with markers, paint, cotton wool, or however they like. Once the eggs are dry, glue them onto a paper plate and add a ribbon to hang it up as a wreath.
Easter Bunny Ears
Have the kids cut out two large bunny ears from card and decorate them however they like. Once the ears are dry, attach them to a headband or a plain hairband to create a fun Easter Bunny headband.
Easter Chick Puppets
Cut out simple chick shapes from yellow card and have the kids glue on some small pom poms or cotton wool balls painted yellow for the chick's body, and a small orange card triangle for the beak, and googley eyes. Once the chicks are dry, attach a popsicle stick to the bottom of the chick to create a fun puppet.
---
Related Stories
5 Tips for a great at-home Easter egg hunt
Simple 2-step no-bake Easter biscuits
Easy Easter Raspberry Nests to make with the kids
---