Take breakfast to a whole new level with these oatmeal breakfast squares. They are gluten free, dairy free and vegan.
The fibre-rich oats and oat flour combined with healthy fats from creamy nut butter and your favourite add-ins make this recipe a hit.

Total time 35 minutes
Makes 12-16 bars
Ingredients
DRY INGREDIENTS
3/4 cup gluten-free rolled oats
1/4 cup gluten free oat flour
1/3 cup unsweetened coconut flakes
1/2 tsp ground cinnamon
1/4 tsp baking powder
1/4 tsp baking soda
1/4 teaspoon salt
WET INGREDIENTS
2 flax eggs (2 tbsp ground flaxseed + 6 tbsp water, whisked together, set for 15 minutes)
2 tbsp melted coconut oil
1/4 cup + 2 tbsp natural, unsalted nut butter
1/4 cup coconut sugar
1/2 tsp pure vanilla extract
ADDITIONAL EXTRAS
2/3 cup chocolate chips, chopped nuts, chopped fruit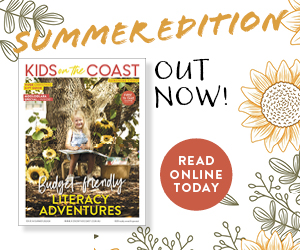 Method
Preheat oven to 180C. Line a 20cm x 20cm baking pan with baking paper. Set aside.
In a large bowl, whisk together all of the dry ingredients: oats, oat flour, coconut, cinnamon, baking powder, baking soda and salt.
In a medium bowl, whisk together all of the wet ingredients: flax eggs, coconut oil, nut or seed butter, coconut sugar and vanilla. Whisk until smooth.
Pour the wet mixture over the dry mixture. Use a rubber spatula to stir and fold the ingredients together until well combined. Fold in add-ins.
Transfer into prepared baking pan. Using a rubber spatula, spread into an even and tightly packed layer. Optionally, press toppings into the dough.
Bake for 25-30 minutes.
Place on a cooling rack for 1 hour or until completely cool. Life oatmeal breakfast squares out of the baking pan. Slice to your preferred size.
Nutritional Information (per serving, 1 square)
Calories: 135 kcal; Fat: 9.9g; Sodium: 58.5mg; Carbohydrates: 10.3g; Fibre: 2.1g; Sugar: 4.4g; Protein: 3g.