Though it might sometimes feel like your best and worst traits are being reflected back at you, there are many things to celebrate about raising girls. Here are five of the BEST things about being the mother of girls.

1. You can enjoy girl time together
With a daughter, every day is a day for girly fun! You can indulge in your love for fashion (how cute are little girl clothes?!), go shopping, share your penchant for chocolate cake and swap clothing tips and tricks with her as she grows. Yep, it's time to get out the tutu and embrace your inner girliness!
2. You get to re-watch all the Disney movies
There's no denying it. We all miss singing along with the little mermaid and following Alice to Wonderland as we grow up, but having a daughter means you can revive your Disney obsession and live it all over again!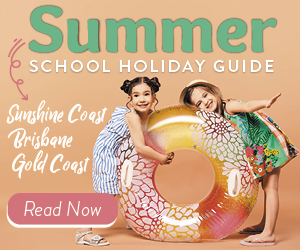 3. You have someone to carry on all of your ways
Since the beginning of time, mothers have taught their daughters their ways. And today, it is no different. Yep, your daughter will likely pick up your unique ways of doing things and repeat them – even the most 'unusual' ones! You have been warned!
4. She will teach you things
As mother and daughter, you will share many similar interests and characteristics. Still, as your daughter grows up, she will become your guide and teacher in her new world, keeping you up-to-date on the latest hot trends, news and fabulous fashions. You will learn many important lessons from your daughter, alongside all of the lessons she learns from you.
5. Mother-daughter chats
The little conversations between a mother and her girl are so special and to be cherished. Whether your daughter is five and asking about unicorns, or 17 and asking about boys, those talks are sacred, bonding you to her and she to you, forever.
Do you have a daughter? What do you love about being the mum of a girl?
---
Related Stories
Things we must stop saying to our daughters
WHY girls should play chess and WHERE they can get started
The Brisbane school giving girls a sporting chance
The 5 BEST things about being the mother of boys
---