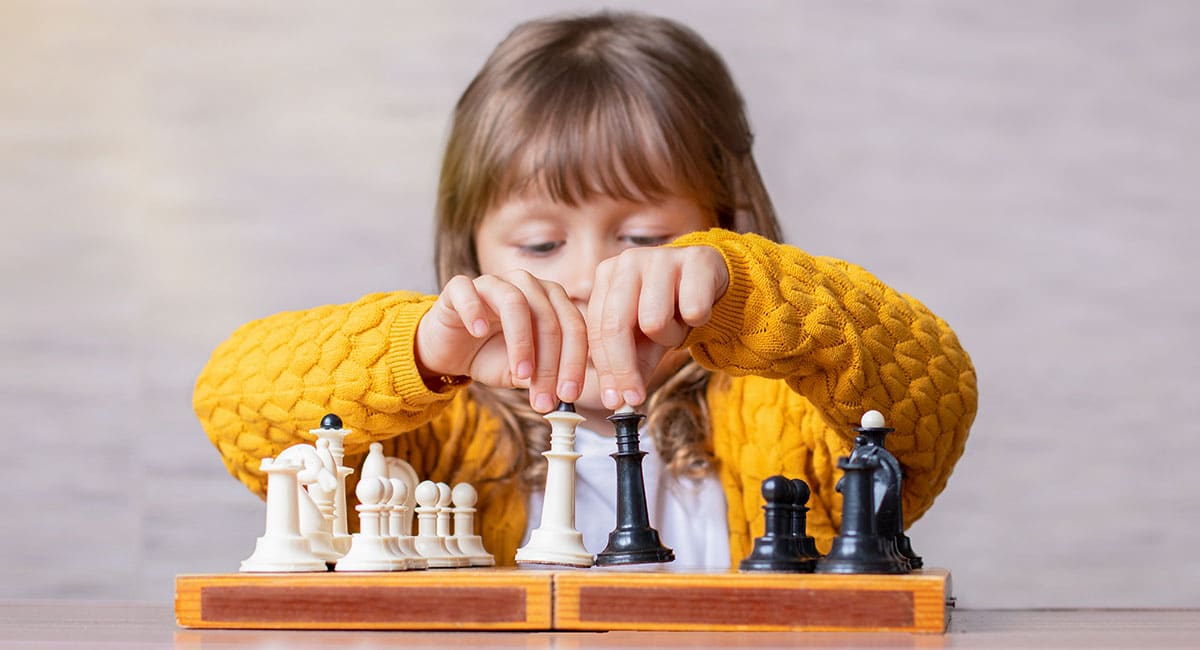 Local Life
WHY girls should play chess and WHERE they can get started
Thanks to shows such as The Queen's Gambit, the game of chess has had a healthy resurgence. Traditionally a male-dominated pastime there is an increasing number of girls taking up the game.
Known as the ultimate thinking game, it brings many benefits for kids. It improves cognitive skills, both in critical thinking and analytical. It improves abilities in math and literacy. It also builds confidence and teaches sportsmanship. Perhaps most importantly, chess is fun!
Making the game more accessible to all ages is the Suncoast Chess Club. It organises regular family fun day tournaments, for kids (and parents!) to try chess in a relaxed environment.
"Our family fun days are very social," Suncoast Chess Club's Rennae Parker says. "It's a chance to try out the game, see what happens at a chess tournament and meet people."
Of course, the club also holds some more serious tournaments too.
"There is that other side of the game where people want to compete in chess tournaments. These are held as two-day events, when we get highly-ranked interstate and international people coming. That's a different style altogether!"
To bridge the gap for girls and encourage more girls to try chess, the club also organises regular tournaments just for women and girls.
"Our tournament for women and girls is a separate, dedicated tournament, so they're not intimidated by playing against men or boys. Because it tends to be a more male-dominated pastime, we want to provide girls with the space to come along and try tournament chess without that feeling of being the only girl in the room."
People spend their lives trying to be good at chess. The skills learnt are ones kids can always have with them — whatever happens in their lives. People can also play socially, occasionally, just for fun, or competitively. There's no expectations, no limits.
"It spans the generations," Ms Parkers says. "You might have an 80-year-old playing against a six-year-old. Rather than the stereotypes, we think it is one of the world's most inclusive pastimes. We want to make kids more aware of that."
She says with the International Chess Federation has declaring 2022 the Year of the Woman in Chess, there's never been a better time for girls and women to try the game.
Benefits of playing for kids
Chess gives the brain a rigorous, exhilarating workout, which is great for both children and adults. Among the most common benefits of playing chess, is that it
develops rational and logical thinking. Players must think 'outside the box' which promotes curiosity and strategic thinking.
increases mental strength and self-esteem. When one is able to win such a challenging game.
teaches patience and concentration! The average chess game takes 40 moves. Each move takes time and calculation.
improves cognitive function by exercising the brain. Chess engages both the left and right hemisphere of the brain, making it great for maths and science, but also creativity and imagination.
helps improve a child's IQ, especially when they learn the game at a young age.
teaches fairness and sportsmanship. Kids need to learn to both win and lose gracefully. Also teaches composure, learning to stay focused and calm under pressure!
develops spatial skills. The ability to visualise an object in its position and mentally change the image. This is key in the game of chess, as players must be able to calculate and analyse variations 10 moves deep.
improves memory function. Players must remember each move made by the opponent as well as determine how that can be used to their advantage.
helps recognise patterns. The 'if… then' scenarios that contribute to abstract reasoning.
teaches kids to foresee possible outcomes, face obstacles in a produce way and prepare a strategy with structured thinking and problem solving. All skills that are essential in later life.
creates fun! The oldest board game in history with almost endless possibilities. It's exciting, challenging, and is the ultimate game of skill and strategy.
Suncoast Chess Club
The Suncoast Chess Club meets every Tuesday in Buderim. It also has a number of events on its calendar, including the Sunshine Coast Women's & Girls Open Chess Championships on Sunday, July 31 and the Family Fun Day on Sunday, October 2. Visit the Suncoast Chess Club website for more information.
---
You may also like…
Why all kids need STEM skills
9 Educational apps that are great for kids
5 Simple literacy tips to nourish little brains
Written by
Angela Sutherland
After spending many years hustling stories on busy editorial desks around the world, Angela is now mum of two little ones and owner/editor at Kids on the Coast / Kids in the City. She is an atrocious cook and loves cutting shapes to 90s dance music.