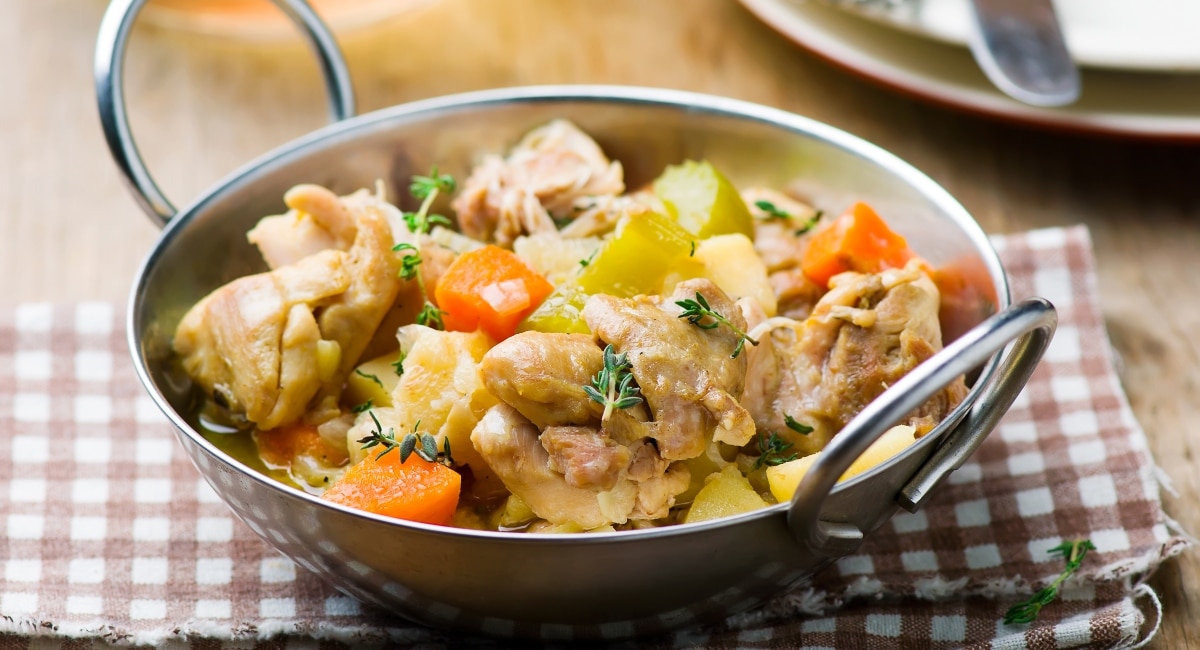 Read
Quick chicken casserole
The temperatures are dropping and we're reaching for our winter warmers. That includes recipes that will keep the family happy!
This quick chicken casserole is darn tasty!  It's also so simple that you're likely going to find it in your regular family meal plan.
Prep time 10 minutes
Cooking time 1 hour
Serves 4
Ingredients
2 tbs olive oil
1kg chicken breast (cut into chunks)
2 x 425g condensed cream of chicken soup
1 cup chicken stock
500g chunky frozen vegetables
1 tbsp thyme
2 tbsp parsley (chopped)
Method
Preheat oven to 200C (180C fan-forced).
In a frying pan, heat the olive oil over a medium-high heat and fry the chicken until it is slightly browned on the edges.
Add the stock, soup and thyme to the chicken and stir. Stir in the frozen vegetables. Bring to the boil and pour into a casserole dish.
Bake the mixture in the oven for 45 minutes.
Sprinkle chicken casserole with chopped parsley to garnish.
Nutritional Information (per serving)
Calories: 90.5kcal; Fat: 3g; Sodium: 296mg; Carbohydrates: 4g; Protein: 11g.
Written by
Calista Bruschi
When she's not moulding Play-Doh or dancing in the living room with her children, Calista Bruschi is an editor and writer. She has oodles of experience working on newspapers, magazines and websites. Calista likes to organise and be organised. She loves being a mum, Italian food, wine, sport and stationery. She hasn't sleep a full night in more than five years and is powered by coffee.