Childcare & Kindy
Little Scholars School Of Early Learning
Address:
South East Queensland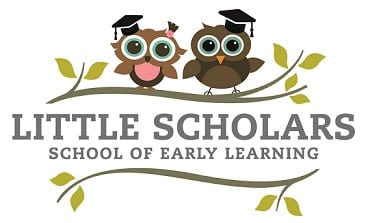 Family owned and operated, Little Scholars was founded by Jae Fraser, a current board member and Vice President of the Australian Childcare Alliance. With ten Little Scholars campuses spanning across South East Queensland, Little Scholars leads the way in providing exciting experiences and activities for children to learn through play.
Jae is a qualified teacher with 20 years industry experience, and is passionate about creating the very best environments that allow children to learn and grow.
Little Scholars School of Early Learning locations:
Little Scholars Ashmore: Corner of Stuart St and Windsor Place, Ashmore
P: 1800 336 883
E: [email protected]
Little Scholars Burleigh: 23 Tallebudgera Creek Rd
P: 5576 5433
E: [email protected]
Little Scholars Nerang: Corner of McLaren Rd & Crusader Way
P: 1800 336 883
E: [email protected]
Little Scholars Ormeau: Vaughan Drive, Ormeau
P: 07 5609 9344
E: [email protected]
Little Scholars Stapylton: 196 Stapylton Jacobs Wells Rd, Stapylton
P: 1800 336 883
E: [email protected]
Little Scholars Yatala: Rivermount Drive, Yatala
P: 1800 336 883
E: [email protected]
Little Scholars Deception Bay: 121 Cross St, Deception Bay
P: 1800 336 883
E: [email protected]
Little Scholars George Street: Level 2, 400 George St, Brisbane City
E: [email protected]
Little Scholars Redland Bay: Corner of Tathra Ct and Main St, Redland Bay
P: 1800 336 883
E: [email protected]
Little Scholars Redland Bay South: 89 Collins St, Redland Bay
P: 07 3829 3717
E: [email protected]
Written by
little-scholars-school-of-early-learning