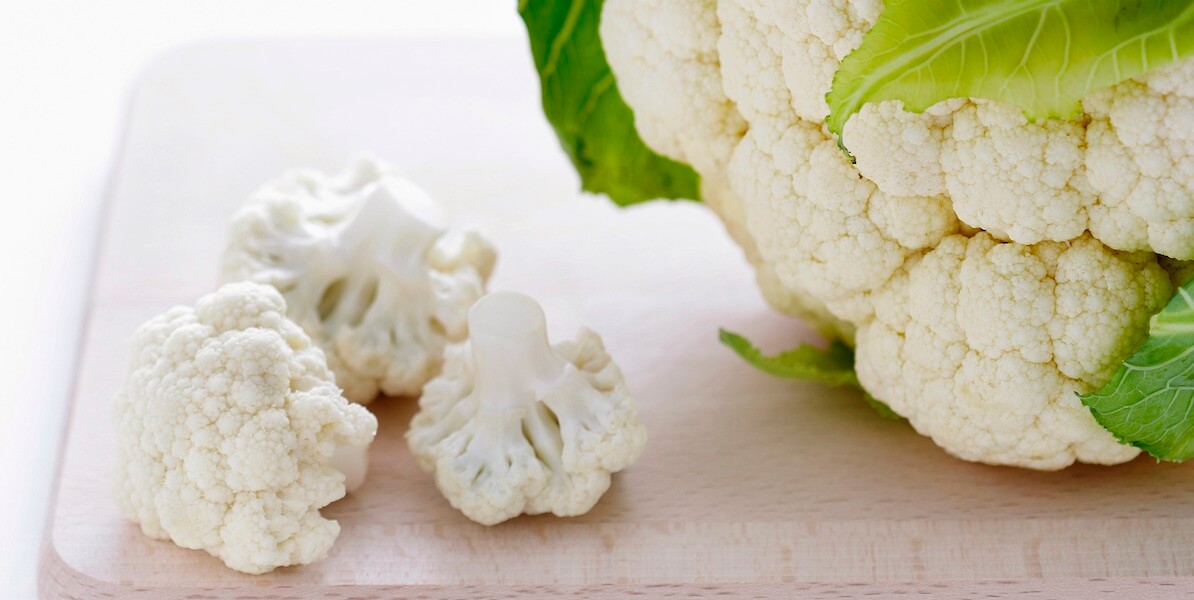 Home & Health
Cauliflower Fried Rice
A yummy rice alternative, Cauliflower Fried Rice is a great way to get extra veg into growing little bodies. This recipe tastes so good it's even better than the real deal!
Ingredients
1 large head of cauliflower
2 tbs coconut oil
4 rashers of bacon or slices of ham, diced
200g peeled raw prawns (or 400g if you are buying them unpeeled)
4 eggs
2 splashes of fish sauce
4 spring onions finely chopped
2 garlic cloves, minced
½ red capsicum finely diced
3 tbs tamari or soy sauce
1 handful of bean sprouts
Salt and pepper
Method
Place the cauliflower in a food processor until it resembles rice, or hand-chop it.
Melt a little of the coconut oil in a large wok or frying pan over a high heat.
Add the bacon or ham and fry until crispy. Remove and set aside.
Wipe the pan clean, and add a little more coconut oil and sauté the prawns over high heat for two minutes (or until lightly golden and almost cooked through). Remove from the pan and set aside.
Wipe the pan clean again, and add a little more coconut oil and heat over a medium high heat.
Whisk the eggs with a splash of fish sauce and pour into the pan. Tilt the pan to evenly distribute the eggs. Cook for a couple of minutes to make a silky omlette.
Remove and slice into thin strips and set aside.
Heat the remaining oil in the pan over a high heat.
Add the spring onion and garlic, and cook for one minute or until softened.
Stir in the capsicum and cook for a minute or two.
Add the cauliflower and cook for a few minutes until tender.
Add the tamari, salt, pepper, bean sprouts, bacon, prawns and omelette strips and stirfry for one minute until well-combined.
Serve with splash of fish sauce and some chilli if desired.
---
RELATED:
Healthy and Delicious Cauliflower Hash Browns
Cauli Blossom Soy Chicken Kids Stir Fry
Pulled Kid-friendly Chicken Burgers with Apple Coleslaw
Written by
kidsonthecoast