Spring has sprung, so it's the perfect time to take the fun outdoors and enjoy the spring sunshine. But that doesn't mean you can't sneak in a little early learning too!
Here are 10 of our favourite books to get kids outdoors, creating, and having fun. And the best bit? They are all available at your local library – so it's engaging, educational, and totally FREE!
This is Rocket Science: An Activity Guide
By Emma Vanstone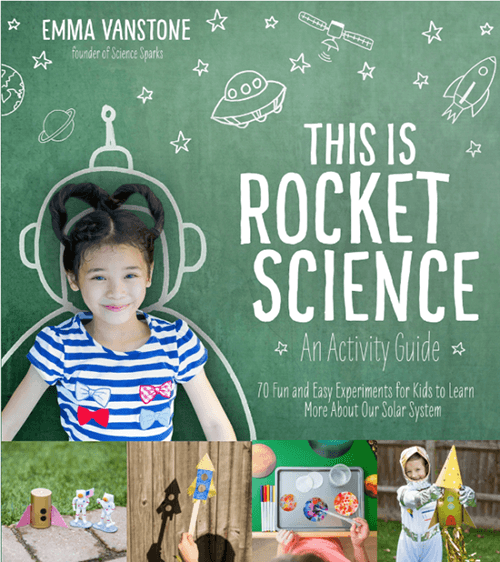 Building a rocket and learning about science has never been easier with This is Rocket Science: An Activity Guide.
Packed with 70 fun and easy experiments, kids (and adults) can learn more about the solar system and build mind-blowing projects, each designed to show how mechanical science and astrophysics work from the inside out.
Using everyday items such as bottles, cardboard, glue and tape, kids can build paper spinners, rocket ships and mobile rocket launch pads, all while learning concepts like speed, gravity, air resistance and Newton's Third Law of motion (for every action there is always an opposite and equal reaction).
Star Wars™ Maker Lab
By Liz Lee Heinecke and Cole Horton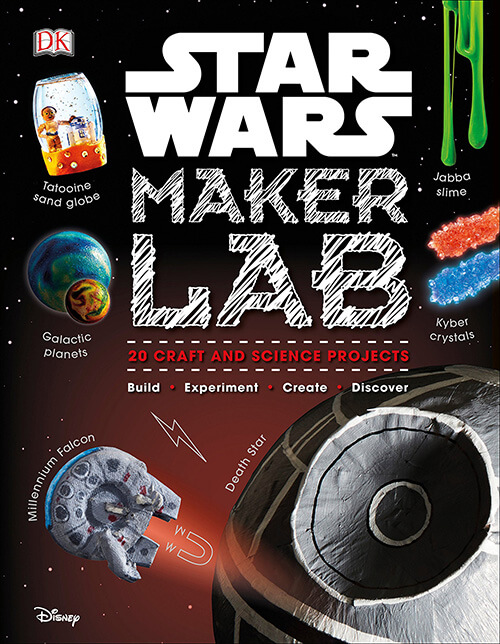 Teach your budding Padawan how to become a master of science, and keep them entertained for hours with Star Wars™ Maker Lab. With 20 great projects and clear step-by-step instructions, the book guides you through fun experiments – from a hovering landspeeder or making Jabba's gooey slime, to a glowing Gungan Globe of Peace or making an Ewok catapult. Each experiment has fact-filled panels to explain the real-world science as well as the Star Wars science fiction from the movies.
Making use of many household items, such as baking soda, cardboard tubes, corn starch, balloons, straws, and food colouring, there's plenty to keep any young scientist engaged.
Pop, Sizzle Boom!: 101 Science Experiments for the Mad Scientist in Every Kid
By Amy Oyler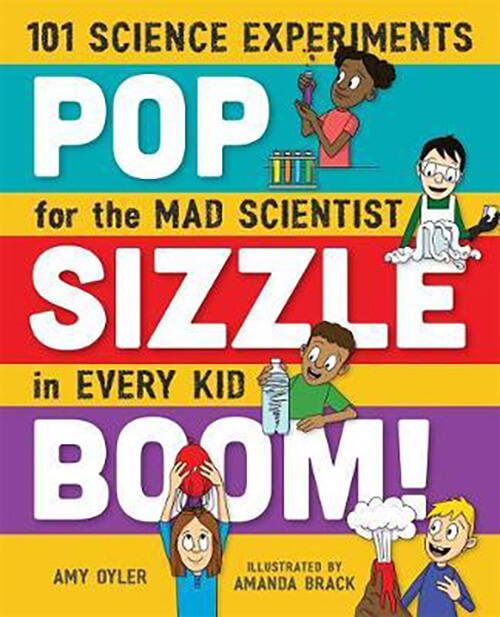 A clever and exciting kid-friendly collection of interactive science experiments designed to engage primary school aged children, encourage their curiosity, and transform them into scientists who love to question the world around them.
Perfect for kids who like the excitement of exploding things, boiling things and getting messy!
Experiments include: Making Slime, PVC Rocket Launcher, Mentos Diet Coke Geyser, Homemade Light Saber, Solar Oven S'Mores.
100 Backyard Activities That are the Dirtiest, Coolest, Creepy-Crawliest Ever!
By Colleen Kessler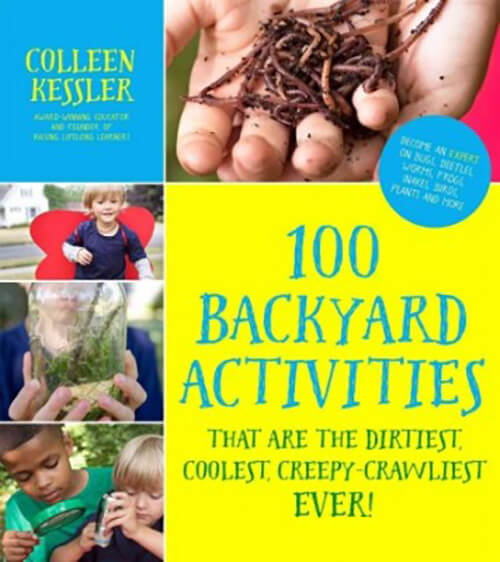 How much weight can a super-strong bess beetle carry? Can a worm smell different foods? Find answers to these questions and have stacks fun along the way with this comprehensive collection of experiments and nature activities kids can do without parents. Become an expert on bugs, birds, reptiles and plants, as you head out and explore the amazing world outside.
Brick Building 101
By Courtney Sanchez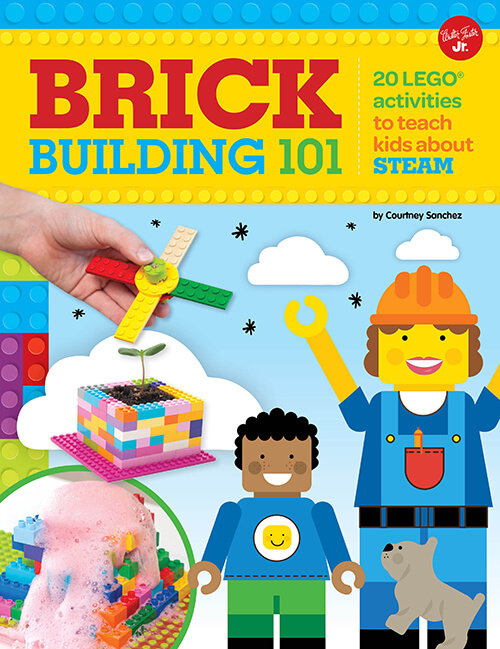 20 fun and unique step-by-step projects that will help kids learn about STEAM topics (science, technology, engineering, arts and maths) with LEGO.
Projects range from beginner projects, such as a geo-board and DIY slime, to more challenging projects, such as a balloon racer and bird feeder. Large, full-colour photos show each step along the way, with simple instructions and inspiration to extend projects and keep learning. With the importance of STEAM now well-recognised, this book is the perfect way to engage kids in the topics they need to know about!
I Am Never Bored: The Best Ever Craft and Activity Book for Kids
By Sarah Devos; Illustrations by Emma Thyssen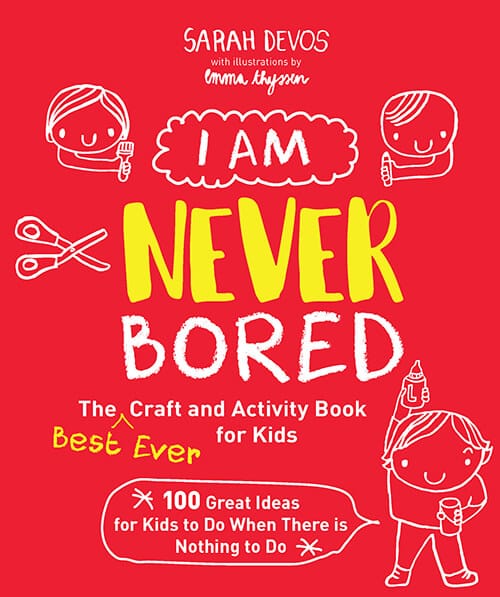 Packed with 150 fun activities, I Am Never Bored: The Best Ever Craft and Activity Book for Kids is the definitive solution for the dreaded phrase "I'm bored!"
From nail art and shadow puppets to playing ping-pong with balloons and building a scooter racetrack, kids will always have something to do.
Perfect for kids, teachers, parents and carers wo are struggling to find fun and creative things to do with preschool- and primary-aged kids, the projects are not only fun but also designed to engage and entertain.
Outdoor Maker Lab: Exciting Experiments for Budding Scientists
By Robert Winston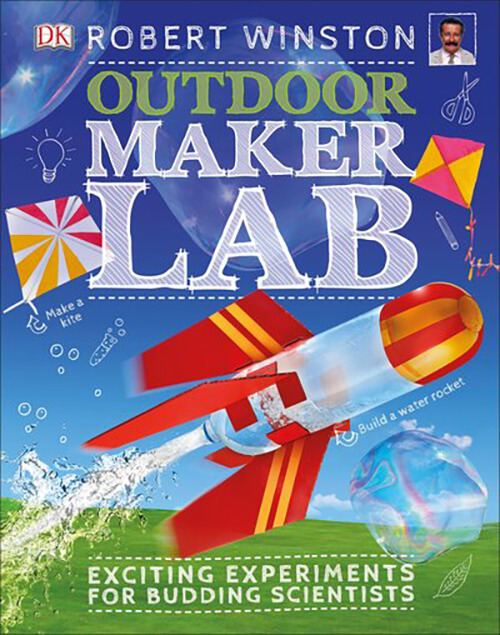 Outdoor Maker Lab is a brilliant outdoor approach to science and STEM learning, to help kids to understand the world and beyond.
Brimming with exciting projects to do at home and in the garden, kids can explore the science of their surroundings using easy-to-find everyday materials.
Extract DNA from strawberries to learn about genetic traits, make a model of tectonic plates to understand earthquakes, and make a wormery to learn about 'useful waste'. Or build a telescope to looking at the planets and stars, and make a bottle rocket to learn about Newton's laws of physics.
My Contemporary Art Book : + Activities for Kids
By Kate Ryan; Illustrations by Cally Bennett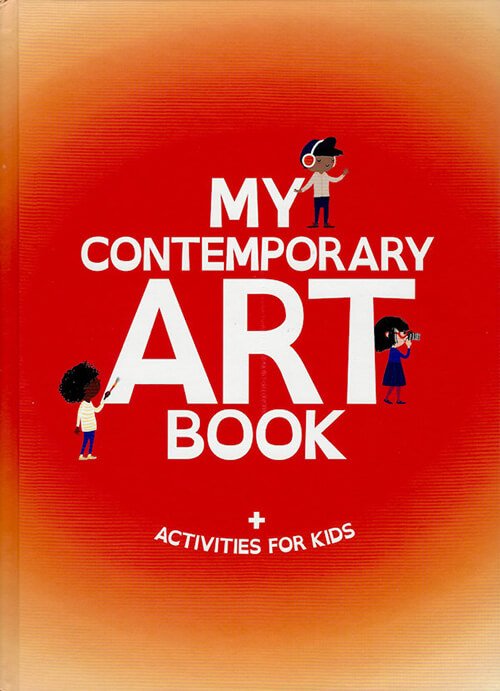 Meet 12 of today's leading artists and designers from different parts of the world. Read their stories, find out what inspires them and discover the ideas behind their works of art. Each artist has included an art activity for kids to make at home or at school. For ages 5 and up.
Outdoor Science Lab for Kids
By Liz Heinecke
Outdoor Science Lab for Kids offers 52 fun science activities for families to do together. Set up amazing science experiments, and learn physics, chemistry and biology in your own backyard using the great outdoors.
At-home science provides an environment for freedom, creativity and invention that is not always possible in a school setting.
Now Make This
By Thomas Bärnthaler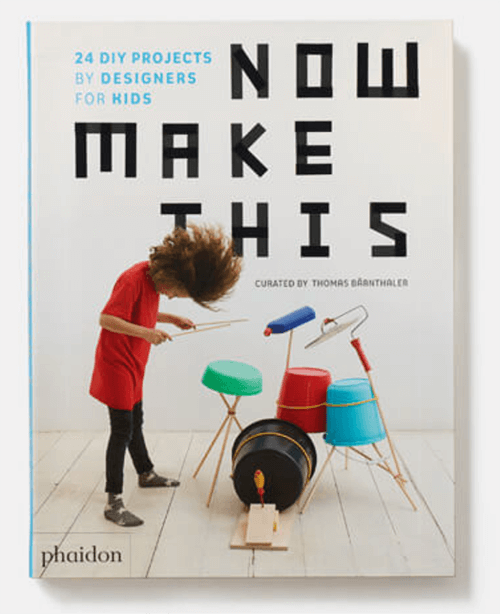 This beautifully designed book grants children access to amazing design in their own homes! 25 of the world's leading designers have each contributed one practical object for kids to make themselves.
Every project features fully-illustrated step-by-step instructions, a photographic list of materials, the approximate cost, timing, and a photograph of the finished product. The 25 contributors range from lauded graphic designers to successful industrial designers, all of whom considered this young audience in the creation of their projects.
---
You may also like…
6 of the BEST books for kids this summer
14 great books for kids to curl with up this winter
Fun books for reluctant readers